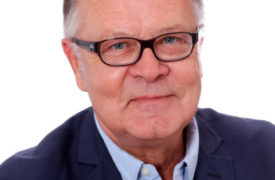 An article by Thierry, added on May 15, 2020 2 min. reading
With the new rule of less than 100km around the home and after 55 days of confinement, I decided to spend a "safe Covid" weekend… on the Grand Roissy.
On the menu :
Thursday… it's hiking "Hamlets & washhouses" a classic on Luzarches, the loop hike introduces you to the small villages that make up Luzarches and shows the geographical extent of the town with a drop in altitude and viewpoints that punctuate this walk, still top + this route with the app of the PNR.

Friday… it's a ghost village : completely exhausted by the previous day's walk, I choose to take the RER D and discover finally the old country of Goussainville with the president of the association of the old country Philippe Veillard.

Saturday… it's yum-yum : zero restaurants since confinement, it was time to call Virginie from the restaurant "Le Vivier de la Mer" in Roissy to order (in click & collect) and share with friends a seafood platter. Before the meal, I go to Aeroville equip myself with a repair kit at decathlon for the Sunday bike ride. I also stop at Auchan, they really have a large wine department to accompany the meal. Return to Roissy Village to admire the photos from the Allée du Verger again and againOrigins photo exhibition.

Sunday… it's a bike ride : fit for the day, I start with the bike loop from Luzarches which allows you to discover Royaumont Abbey and passes through picturesque villages. Access is very simple from Paris Gare du Nord
Stay tuned to our letters, for the next weekends, we will offer you other outing ideas (Ecouen, Mesnil Amelot, Gressy Archéa in Louvres…) on Grand Roissy. and on the Val d'Oise with Myballad tool