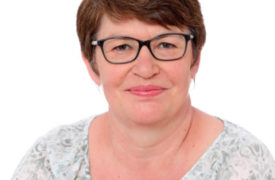 An article by Joëlle, added on May 18, 2020 1 min. reading
I put the bike on the new trains in the region of line H from Paris Gare du Nord and I go out at the terminus of the line at Luzarches.
If you are a holder of a navigo pass, you will benefit from 2 gratuities: a mask and a free return trip as part of the zoning.
This 13 km bike loop is rather easy with some elevation differences, it is advisable rather for hybrid bikes or mountain biking especially for the path between Seugy and the equestrian center.
Truly exotic, this hike allows you to experience a variety of landscapes over a few kilometers, the Bois de Bonnet, the village of Baillon ... You can also do a few kilometers on the Paris London greenway. The Royaumont Abbey will be closed for the Ascension weekend.
Description of the detail of the bicycle loop see here