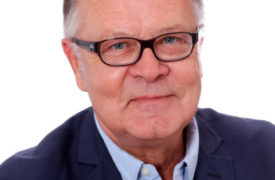 An article by Thierry, added on July 23, 2020 1 min. reading
The Comexposium Group, the company organizing the International Food Fair, announces the postponement of the SIAL Paris 2020 edition initially scheduled for this fall, from 15 to 19 October 2022.
The entire SIAL Paris team has remained very strongly involved in supporting businesses and offering them this long-awaited export springboard for recovery. In order to allow such an international event to be held during this pandemic period, SIAL had stepped up initiatives to ensure both individual and collective security and the quality of business and inspiration exchanges:
Establishment of a strict health charter
Strengthening individual and collective means of transport
Hybridization of the event with a digital SIAL allowing everyone to participate in the event
Multiplication of global studies (XTC, Kantar, Gira, Make.Org ...) to share with our communities and support the food transition
However, the latest developments in the world situation and the uncertainties they convey have significantly changed the results of the public consultation in recent days, now expressing a very broad desire to postpone the event.