An article by Adrien, added on 20 October 2020 2 min. reading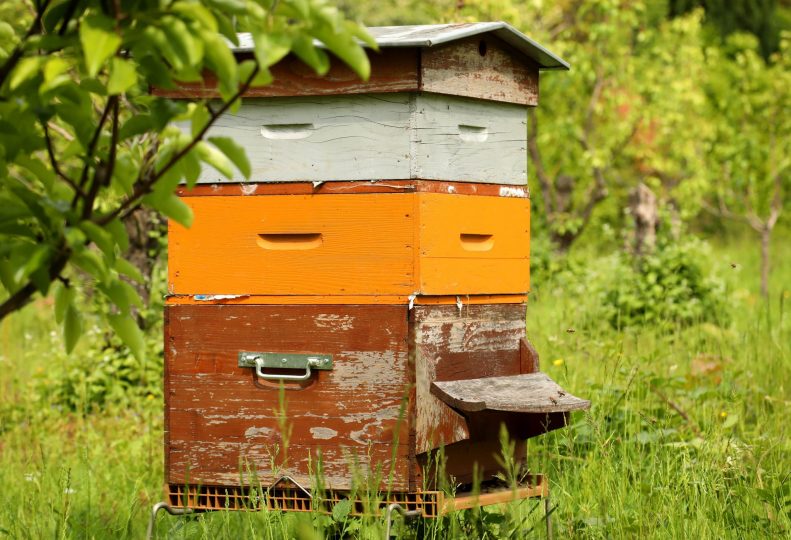 A recurring theme in the Grand Roissy territory: the preservation of bees
After the commitment of the municipality of Roissy-en-France in the national program "Bee, Sentinel of the environment" and the installation of 8 beehives behind the church, the Tourist Office presented in 2014 the photo exhibition "The People of Bees" detailing the methods of bee rearing in the world.
Since then, we have wanted to go even further in its support for this environmental issue of the preservation of bees. and in turn engaged in a eco-environmental approach by sponsoring a beekeeper located in Fleurines, in the Oise-Pays de France Regional Natural Park with the beekeeper network " A Roof for the Bees" page (in French).
After two years of sponsorship, we took the decision to refocus on the Grand Roissy territory by sponsoring two local beekeepers: Beeflow.
Today, we market in our 3 offices in Roissy, Luzarches and Ecouen, the different honeys harvested by Frantz and Olivier, guaranteed Origin France and 100% natural.
Beeflow: who are they?
Created in 2011 by Frantz and Olivier, 2 beekeepers, Beeflow is located in Mareil in France, just 6 km from Luzarches, in the Oise-Pays de France Regional Natural Park. Aware of the urgent need to preserve bees as well as the environment, the 2 co-managers of Beeflow also invest in the Bird Protection League by donating 1% of their annual turnover each year.
Beeflow produces honeys that meet a maximum of the organic label criteria, but it remains complex to prevent bees from going to forage in treated fields, which are still numerous in the Val d'Oise.
Through this sponsorship, we wish to support these local beekeepers engaged in their activity and thus enable them to preserve and develop their apiary.