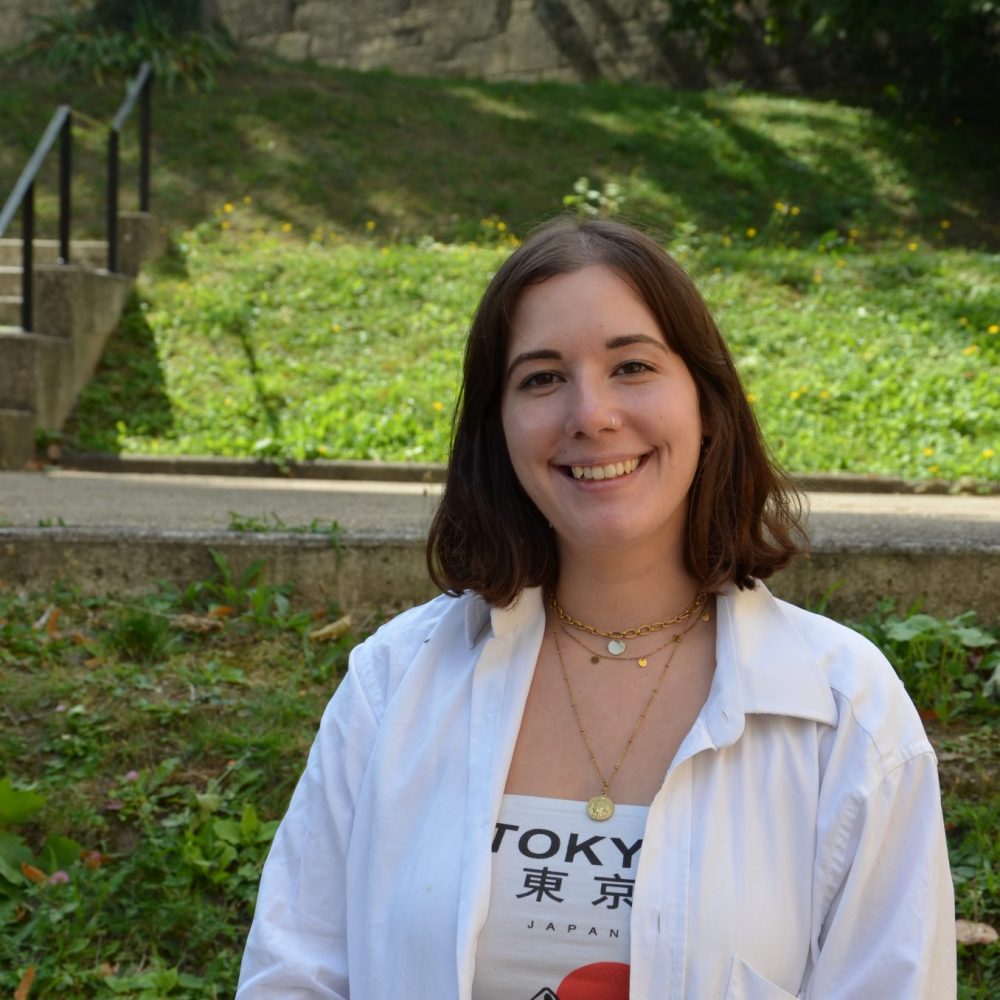 An article by Chloé, added on September 23, 2021 3 min. reading
Since September 15, the Tourist Office has welcomed his new communications officer, Laëtitia Lepreux. The latter will come to ensure the discovery and the promotion of our territory. Thus, it will work in particular in concert with Maud Legris, our digital animation and promotion manager.
Laëtitia is from our territory since the latter was born in Gonesse. Now she lives in Survilliers which is also in our beautiful department of Val-d'Oise. This characteristic is a first asset for this position by his knowledge of the riches of the Grand Roissy. For example, she does a summer job as a saleswoman at Superdry in Aéroville, which is near our office.
If we look at her school career, she starts with a bachelor's degree in information-communication from the University of Paris II Panthéon-Assas. Subsequently, she continues with a master's degree at the Sup de Pub school, entitled "responsible communication, sustainable development and CSR". There, she acquired many theoretical bases that she used in her professional experiences. Indeed, it achieves a three-month internship in a start-up called Koolboks. This first experience as a communications and marketing officer allows him to open new doors for him. Thus, during his first year of master's degree, she joined the digital services company TRSb as an apprentice at the post of communication manager. She is perfecting her skills in this area within a larger structure than the previous one, which allows her to learn more about it.
In addition, during her second year of master's degree, she continued with a new work-study program within SNCF Réseau. She then carries out 360 ° communication (digital, events, PR, etc.). Thus, she enriches her skills. Likewise, she discovers the functioning of a public structure with different stakes from the structures through which she went previously. At the same time, Laëtitia discovers a little-known side of the SNCF, with its maintenance and works side.
Having a certain experience in communication after these several experiences, Laëtitia has always had a strong interest in the fields of tourism and culture without having yet had the opportunity to access it before this day. Interested in the versatility of the missions offered, this job offer suits her perfectly. It has in particular at heart to promote our territory, which we do not know enough about. Finally, having seen that our Office was engaged in environmental initiatives, the latter wishes to get involved in sustainable development and corporate social responsibility actions of Grand Roissy.
We welcome Laëtitia !