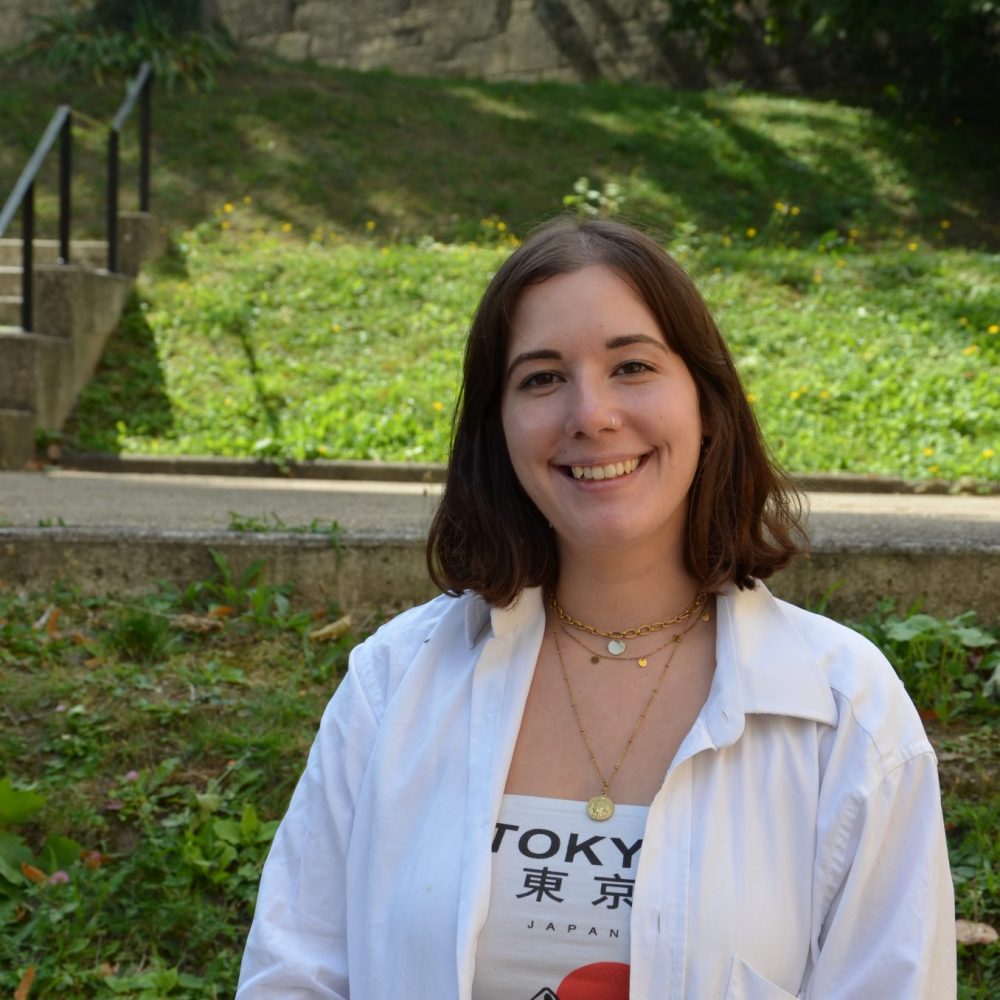 An article by Chloé, added on September 30, 2021 3 min. reading
On September 29, 2021, Air France took delivery of its first Airbus A220-300. The latter appears as the new flagship of its short- and medium-haul network. Thus, by the end of 2025, the 60 planes ordered in 2019 will be used to gradually replace the Airbus A318 and A319 as well as several Airbus A320s. The start of commercial flights will start on October 31 to Berlin, Barcelona, ​​Madrid, Milan and Venice. During the winter season 2021-2022, the device will gradually extend its network to Bologna, Rome (Italy), Lisbon (Portugal) and Copenhagen (Denmark).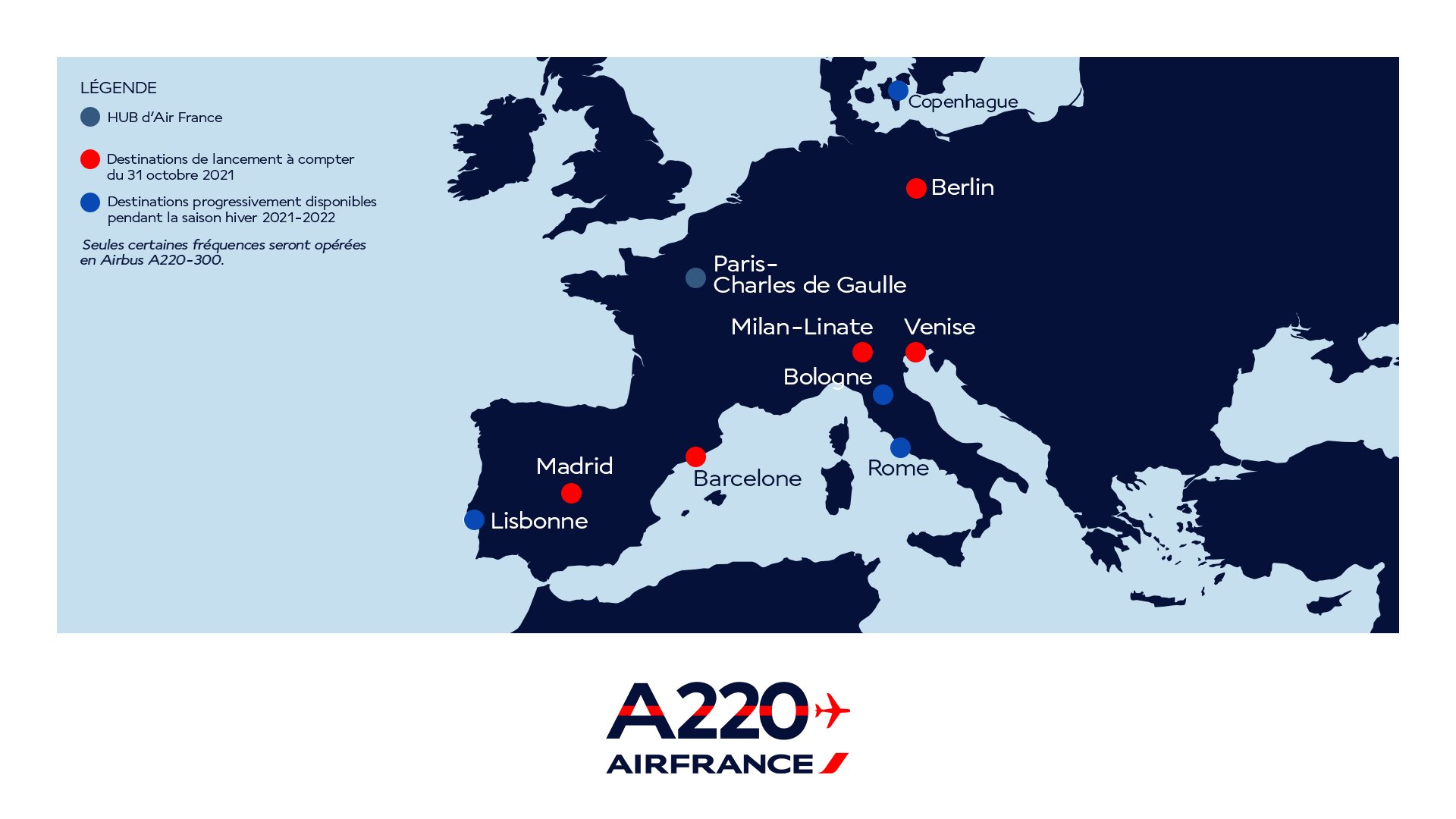 The A220-300 is a major lever for improving Air France's economic and environmental performance. In fact, the cost at the head office will be reduced by 10%, with -20% of CO emissions.2 and -34% of noise emissions. These characteristics will therefore play a decisive role in reducing Air France's environmental footprint and achieving its sustainable development objectives. As a result, by 2030, the company will have reduced all of its CO emissions by 50%.2 per passenger / km compared to 2005. This represents a decrease of 15% in absolute value. In addition, by 2050, Air France wishes to achieve the climate objective of zero net CO emissions.2.
This airbus bears the name "Le Bourget" in homage to the history of the city deeply linked to aeronautics. Thus, we find at the front of its fuselage and on its fins the winged seahorse, the historical symbol of the company.
Optimal comfort for the new Airbus
The Air France Airbus A220-300 has 148 seats with 5 seats per row. Thus, this allows 80% of customers to benefit from a seat on the window or aisle side. In addition, it offers two travel cabins, Business and Economy, and access to Air France Connect, the company's connectivity offer. The armchair is the widest on the market (48 cm). Tilting to 118 degrees and equipped with an adjustable headrest, it is covered in leather and has ergonomic foams for more comfort. This is complemented by a large one-piece tablet, a cup holder, a literature pouch, individual USB A and C sockets. Finally, you will find a tablet holder or smartphone integrated into the file.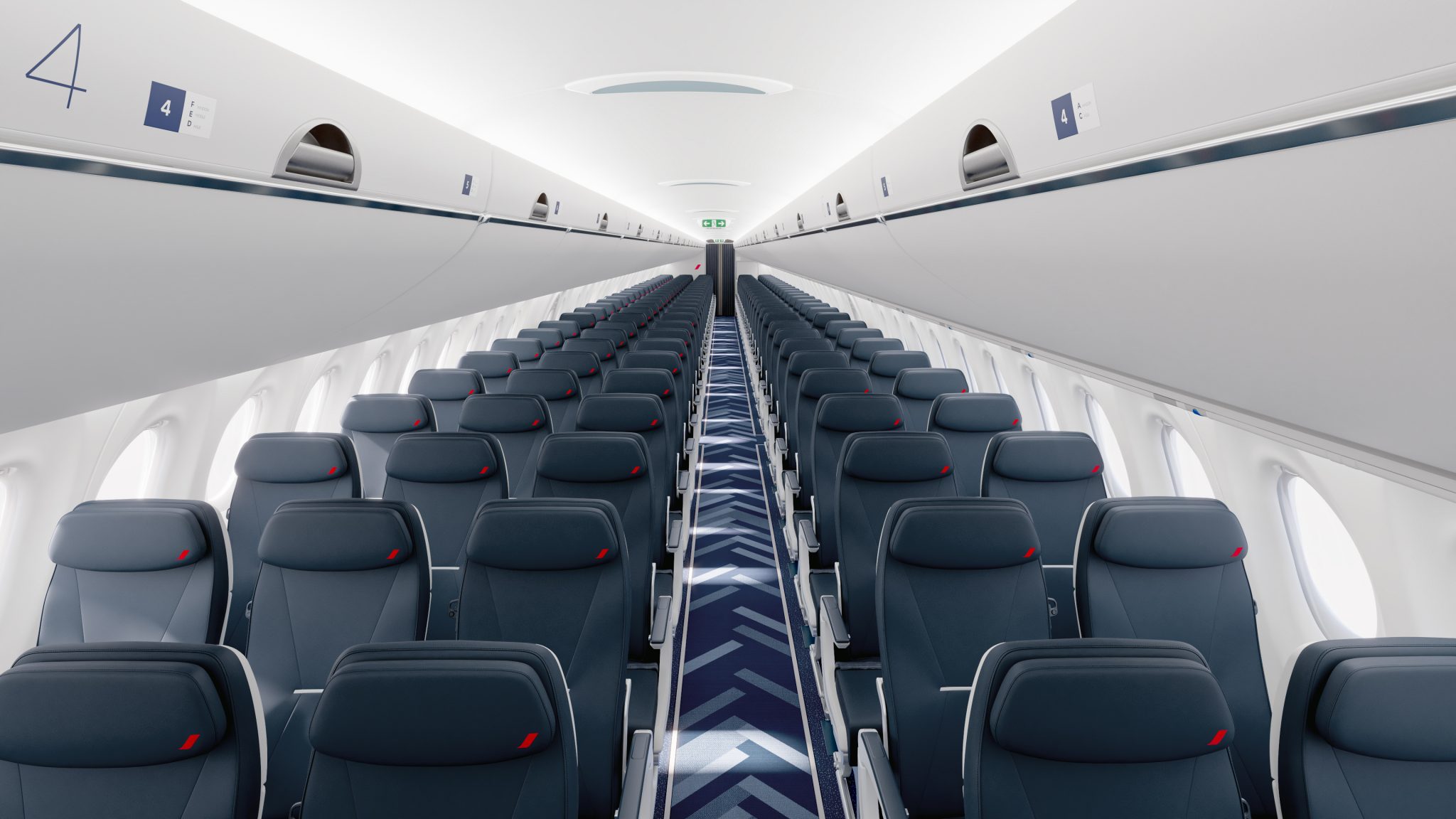 Likewise, large panoramic windows promote natural light throughout the journey. From boarding to landing, different light atmospheres energize the welcome and disembarkation phases. Finally, as with the entire Air France fleet, the cabin air is renewed every 3 minutes thanks to a recycling system using HEPA-type filters (High Efficiency Particulate Air) eliminating 99,9% of particles and viruses.
All the information on the new arrival of the Air France fleet can be found here. In addition, you can find all the practical information on Paris-Charles de Gaulle airport by clicking here !