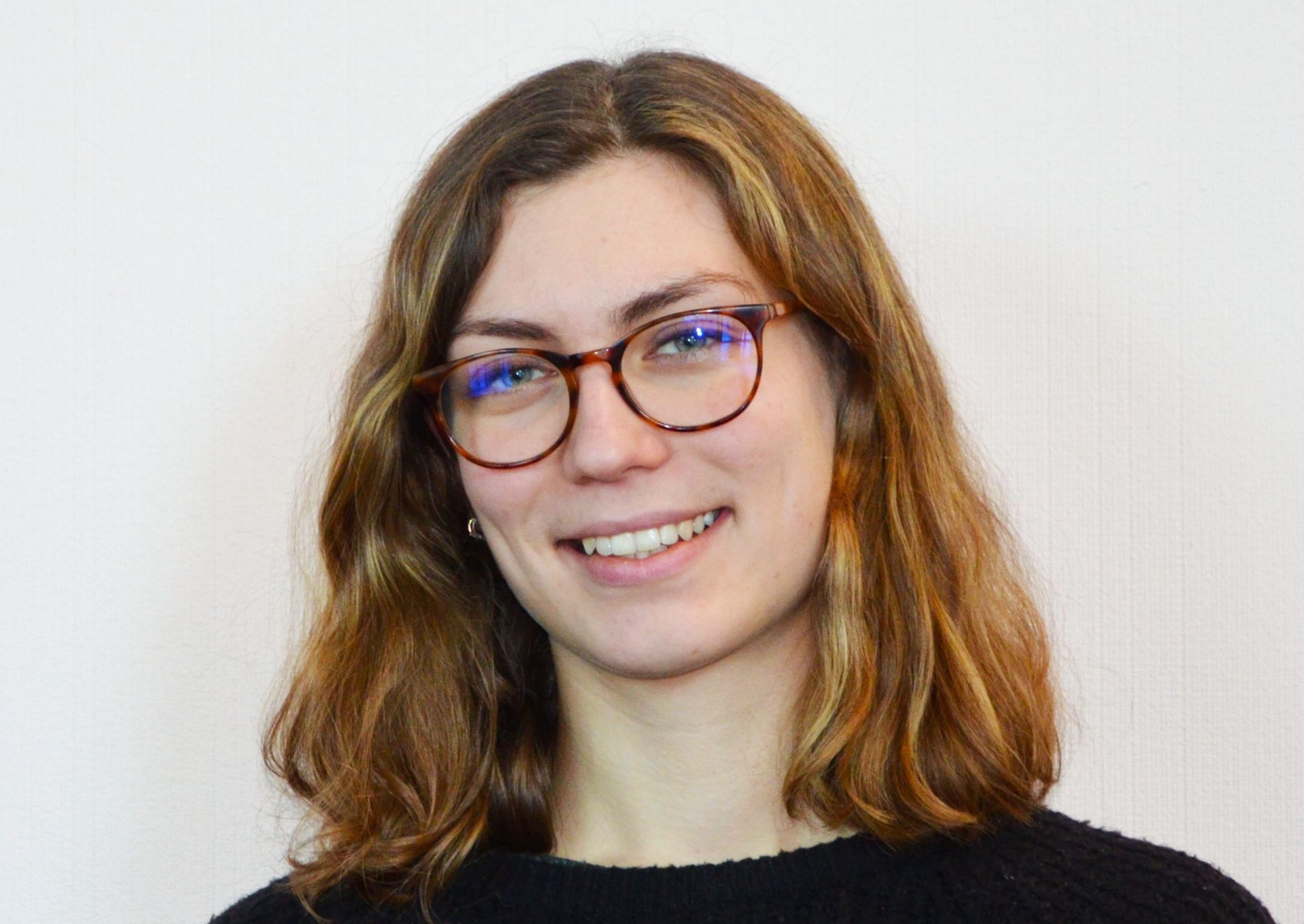 An article by Maud, added on 19 October 2021 3 min. reading
For the second consecutive year, the Office was present at the 17th national e-tourism meetings (or # ET17) in Pau. These three days were an opportunity to learn about current trends in the tourism sector, but also to meet the service providers of the Office. Here we give you a presentation of our main partners.
The Grand Roissy walking routes to promote e-tourism
Last year, we highlighted our walking and cycling routes (mainly on foot or by bike) via Cirkwi. This website, declined in application, allows you toembark your routes with you but also to discover the curiosities of the territory. The advantage is that we can highlight our routes but also those of partners located nearby.
Updating information
We have been working with the start-up since last year Dahub. Thanks to its tool Hubo, hoteliers and restaurateurs have already been able to update their information on our digital media.
Nothing could be simpler: we send you by email a questionnaire fill. Whether it's a change of card, room price or a visual, you can change everything! The changes are effective within 48 hours on our website.
This startup therefore facilitates the exchange of information between socio-professionals and the Tourist Office. Thus, we promote up-to-date information both on the site and directly in our offices.
Tourist information terminals in Roissy-en-France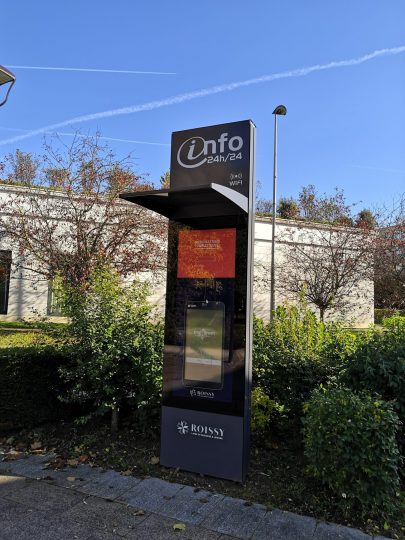 Our partner was also present Cartelmatic. This dynamic display professional has created the three interactive terminals at the Allée du Verger in Roissy-en-France. We can thus, when our offices are closed, broadcast essential information tourists: where to eat, sleep, activities etc.
Digital guest books in our Tourist Information Offices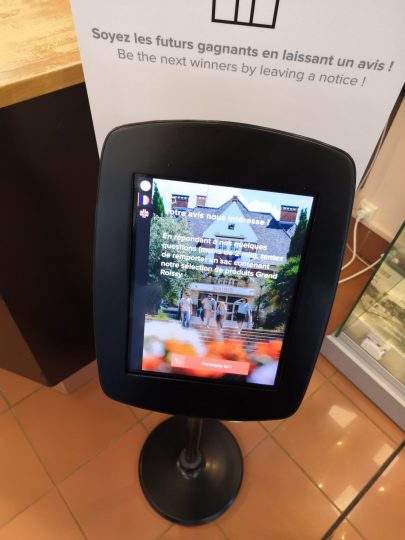 In our three offices, we provide tourists with tablets in order to collect their opinions on their experience. This is an extremely important criterion for measure visitor satisfaction that pass through our doors. Guestviews is our partner for this topic.
To learn more about the digital solutions we use, do not hesitate to contact us.