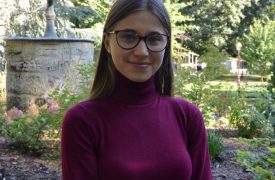 An article by Laetitia Lepreux, added on May 16, 2022 2 min. reading
The "Air France Act" program presents the company's new trajectory regarding the reduction of CO emissions2 .
Indeed, for limit global warming, air Transport must accelerate its environmental transition.
The 3 pillars of the "Air France Act" program
reduce direct emissions as a priority generated by Air France operations;
reduce indirect emissions, upstream and downstream of the company's activities;
contribute in addition to projects allowing the removal of CO2 of the atmosphere.
« Decarbonizing aviation will be difficult, and will take time. It requires close coordination between all players: aircraft manufacturers, engine manufacturers, fuel suppliers, airports, air traffic control, public authorities, research institutes and academia. » ; announces the company Air France.
The new "Air France Act" trajectory
The goal is to reduce CO emissions by 30%2 per passenger-kilometre by 2030 (compared to 2019). However, this objective excludes so-called "compensation" actions. This corresponds to a reduction of approximately 12% of the company's total emissions between 2019 and 2030.
Target zero emissions in 2050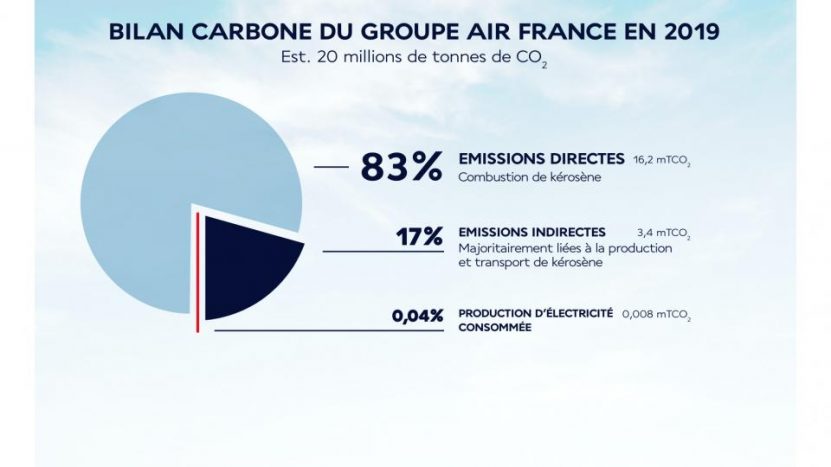 Air France wish to achieve net zero emissions in 2050. The company will also contribute to projects allowing remove a volume of CO each year2 ; equivalent to residual emissions.
To achieve its objectives, Air France is active 5 main levers :
The arrival of new generation aircraft;
The use of Sustainable Aviation Fuels (SAF);
The practice of eco-piloting;
The implementation of more responsible catering;
The development of intermodality.
Some key figures for more sustainable air transport
-30% emissions per passenger-kilometre by 2030 compared to 2019, i.e. -12% of our emissions in absolute value.
-25% average CO₂ emissions for a latest-generation aircraft like the A350.
63% incorporation of sustainable aviation fuel by 2050.
The goal 0 net CO₂ emissions in 2050.
For more information, visit the "Air France ACT" website available here.
To learn more about Sustainable Development approach of the Greater Roissy Tourist Office click here.