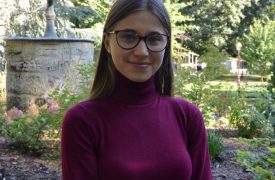 An article by Laetitia Lepreux, added on June 01, 2022 3 min. reading
The Tourist Office Greater Roissy will offer a City Tour from July to August 2022 in order to discover the nuggets of the destination and promote local tourism.
Come and discover the City Tour Grand Roissy Stopovers
This new offer aims to respond to several growing demands from local and foreign travelers. To know: What to do during a long stopover? What are the places to discover near my hotel? How can I occupy my free afternoon?
The concept of the City Tour Grand Roissy Stopovers
To answer these questions, we will set up a coach which will pick up passengers at 6 points on the airport area. Visitors will then be dropped off at the place they wish to visit. Then the bus will return for the return to their starting point again.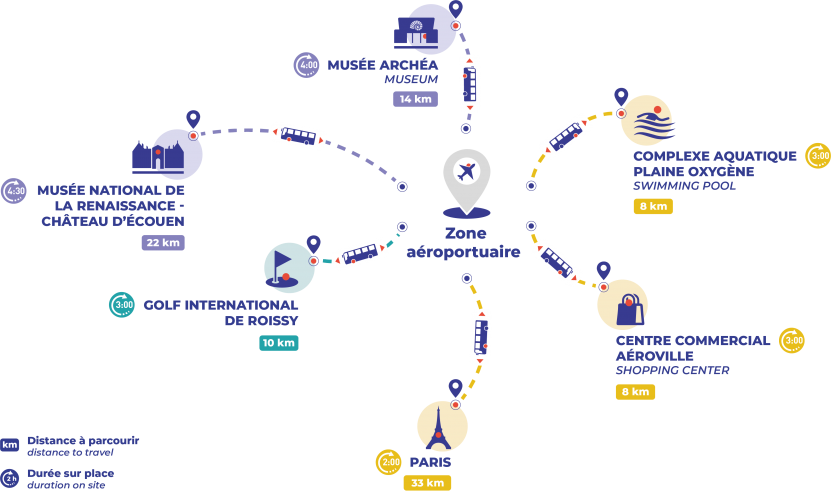 The 6 recovery points are:
Roissypole west : rue des Bruyeres, 95700 Roissy-en-France
East Roissypole : bus station, at the Parc Astérix stop (platform A3), 93290 Tremblay-en-France
Mesnil-Amelot area : around 34/36 rue de Paris, 77990 Le Mesnil-Amelot
Between Terminal 2F and Terminal 2E of the bus station at Paris-CDG airport : to the "Magical Shuttle" (at the arrivals level of T2E, door 8)
Paris North 2 : at the bus stop located at 346 rue de la Belle Étoile, 95700 Roissy-en-France
Greater Roissy Tourist Office / Orangerie Cultural Center : 6 alley of the orchard, 95700 Roissy-en-France
What are the places to visit?
Durant two months of experimentation, visitors can enjoy: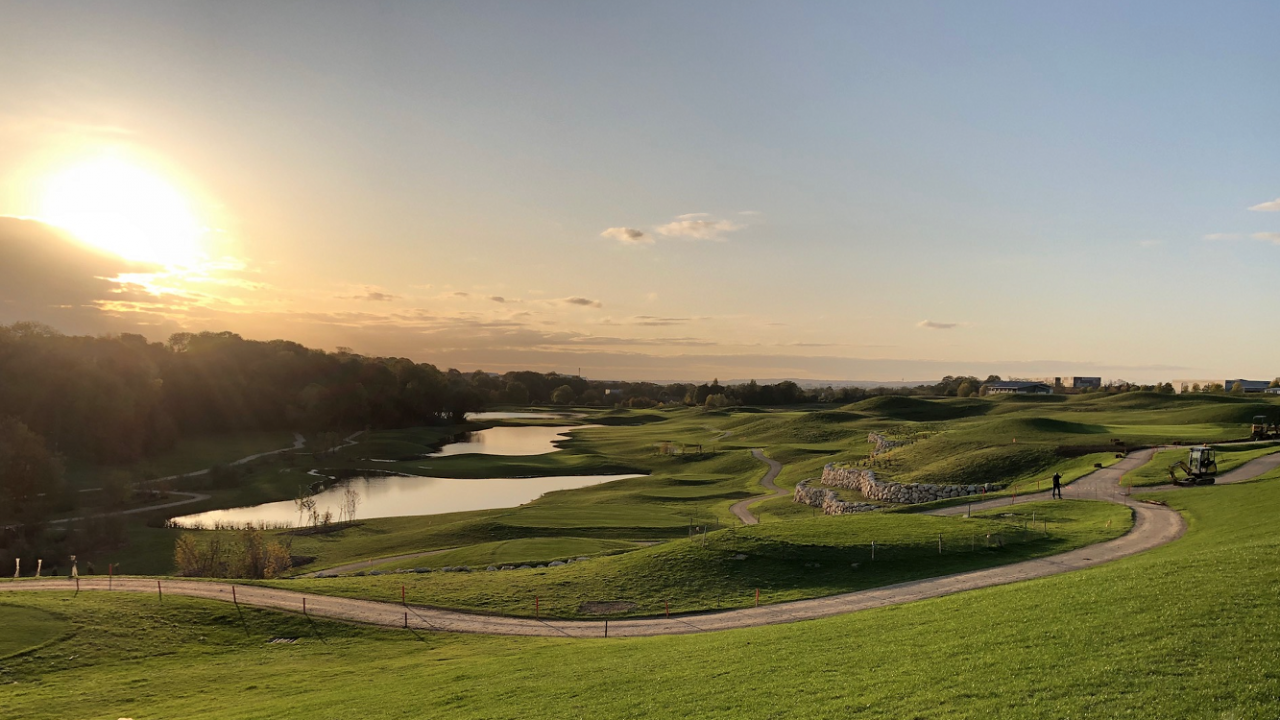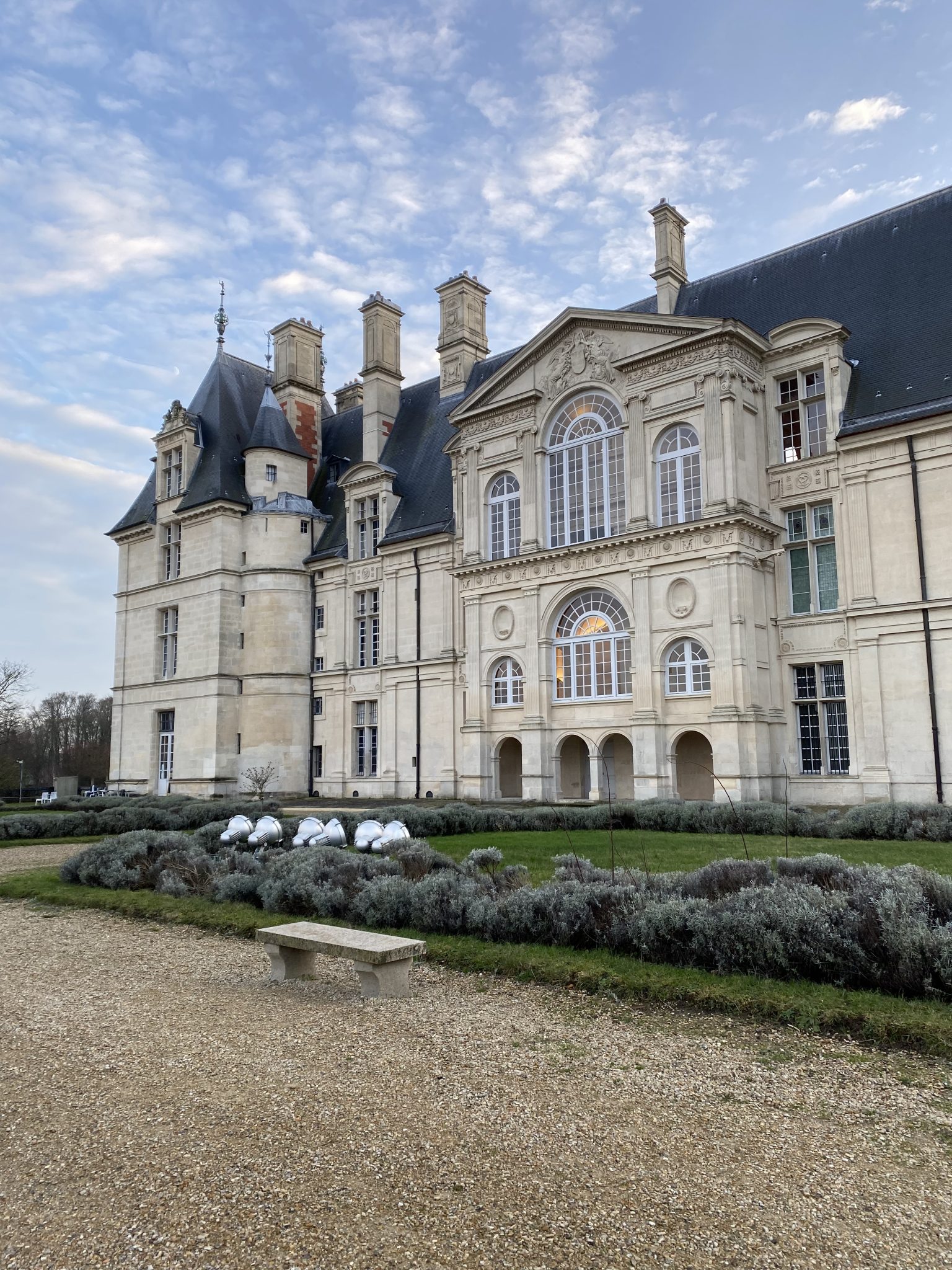 Moreover, Grand Roissy being at the gates of Paris, a " Parisian stopover » will also be proposed on Tuesday evening to make a turn on the parisian boats.
If this pilot project is successful, the concept will be deployed each year during the tourist season from April to October.
Modalities of the City Tour Grand Roissy Stopovers
All of this rotations will take place every day (weekends and public holidays included) for 5 € per adult et free for under 18s.
On the other hand, the Parisian getaway will be at the price of 40€ per person and 20€ for children under 12 years old. Tickets will be coming soon for sale on our website in the "City Tour" section accessible by clicking here.
Thanks to City Tours Grand Roissy Escales, you will no longer see this multifaceted territory as before!
For more information, contact our communications officer: by email at llepreux@ville-roissy95.fr ; or by phone at +01 (34)29.