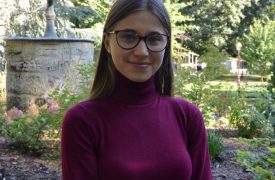 An article by Laetitia Lepreux, added on September 20, 2022 2 min. reading
Paris CDG Alliance (or City of Trades Grand Roissy-Le Bourget) organizes a morning of recruitment on the trades of airport. See you on September 23 and October 11, 2022 from 9 a.m. to 12 p.m. in Tremblay-en-France.
Airport jobs are recruiting
Le airport security officer job is highly sought after. " They were 6 on Charles De Gaulle at the end of 2019. There are only 5 left at the end of 400. A drop of 2021% ", explained mid-June Maximilien Dubois, the coordinator of CDG Alliance studies to the Journal Le Parisien.
So do not hesitate to come, Friday September 23 from 9 am; to inform you about careers and training at the airport. Click here to register now!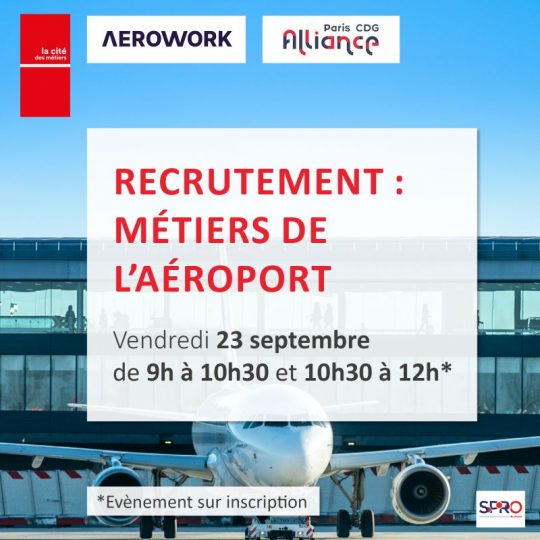 A few words about the Cité des Métiers Grand Roissy-Le Bourget
The Cité des Métiers aims to inform the public on trades, training and employment. Or, to provide advice on the creation of activity, support systems or even mobility. Paris CDG Alliance brings together public and private actors; of the territory of Paris-CDG and its surroundings. Their goal is to design and experiment with new employment and skills solutions to develop and promote this territory.
Roissy Pays de France invites you to take part in employment and business week
La urban community offers a program of meetings, workshops, business visits and job dating to its inhabitants from October 3 to 6. These events will take place in Villeparisis.
Between workshop on self-esteem to activate your potential; "minute resume" workshop; company visits; "discovering jobs in virtual reality" workshop and job dating; you will be able to benefit from advice, contacts and training to get your future job. Click here to see the full program.