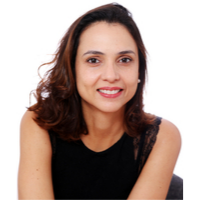 An article by tariana, added on September 30, 2022 1 min. reading
An half-day of visits and entertainment to present the new equipment inaugurated at the Greater Roissy the last two years. The eductour will take place on November 17 from 11 a.m. to 20 p.m.. Attention, the places are limited. The priority will be given to professionals registered in our e-learning. To register, just click here.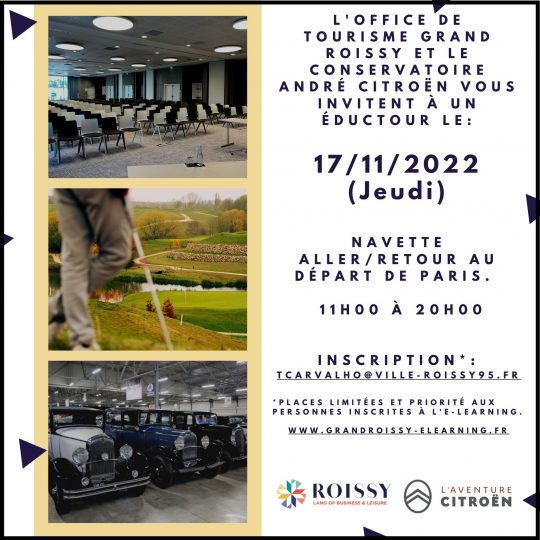 In partnership with the André Citroën Conservatory, the Grand Roissy Tourist Office is organizing a learning tour in November to present the region's new features. Departing from Paris, the program will begin with a breakfast which will be an opportunity to introduce you to Grand Roissy; followed by a recreational activity. Next, we will visit two people hotels of the area inaugurated in 2020 and 2021. The day will end with a guided tour of the André Citroën Conservatory ; and a cocktail with Grand Roissy partners.
Do you want to participate? Register directly on the site www.grandroissy-elearning.fr.
Do you have a question? Do not hesitate to contact our business tourism manager: Tariana CARVALHO; by email tcarvalho@ville-roissy95.fr or by phone +33 (0)1 34 29 43 40.