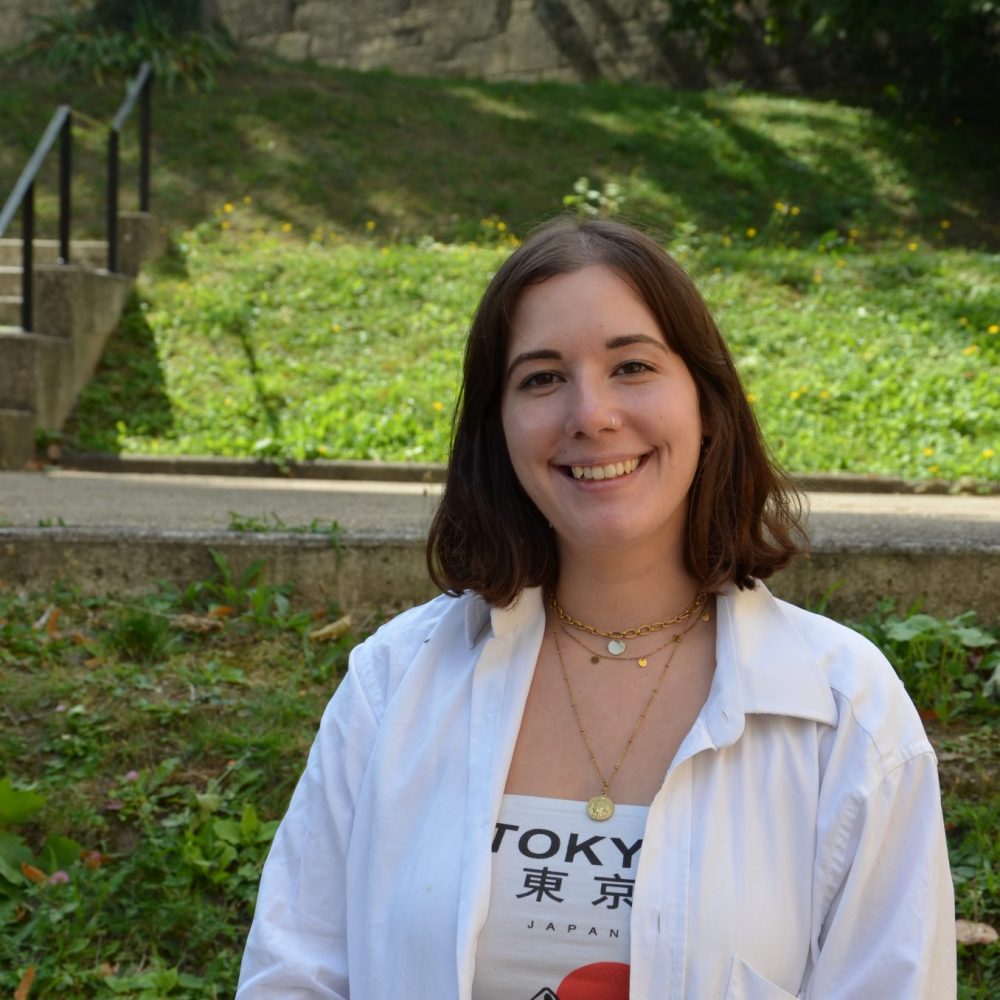 An article by Chloé, added on January 16, 2023 2 min. reading
Opened at the beginning of January, a new restaurant with Asian flavors has just set up in Roissy-en-France : Brioche Bao.
Located at 49 rue Houdart, the restaurant, recognizable by its sky blue facade, has just taken up residence in the center of the village of Roissy-en-France. You can order typical dishes of Asian cuisine to take away. On the menu: pork, beef and vegetarian baos, but also momos available in two flavors: stewed pork or stewed beef.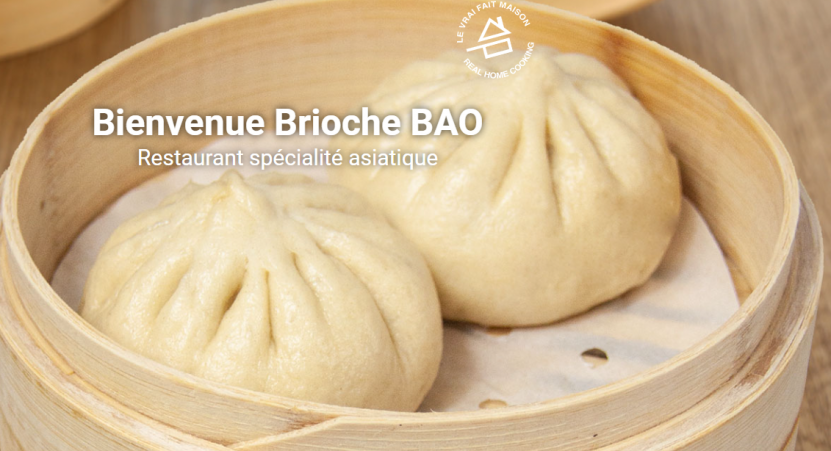 Similarly, you can find two dishes: a breaded pork rice katsudon and a breaded chicken rice toridon. Finally, to quench your thirst, you can enjoy a bubble tea of ​​your choice: milk tea (Assam black tea with milk, jasmine green tea with milk), fresh milk (milk with brown sugar and tapioca pearls, coffee milk) , fruit tea (green tea with passion fruit and mango, green tea with lemon and passion fruit). You can even choose your topping from: tapioca pearl, mango syrup pearl, strawberry or lychee.
Find out more about the dishes offered
Bao: bao is a stuffed, steamed bun very popular in Asian cuisine. This thousand-year-old recipe is eaten and revisited in many East Asian countries and around the world. Thus, there are different types of bao, sweet and savory, and the possibilities are limitless when it comes to preparing the filling for them.
momo: Chinese sandwich, specialty of Xian in central China which consists of wheat flour bread and garnished with several condiments (new onion, bean sprouts, stewed meat, sauce, etc.)
katsudon and toridon: dishes originating in Japan, it is a bowl of rice served with slices of crispy breaded pork or chicken with a mixture of semi-cooked eggs. The particularity of this dish is that it contains mirin, a kind of sake with a sweet taste and reserved for culinary uses.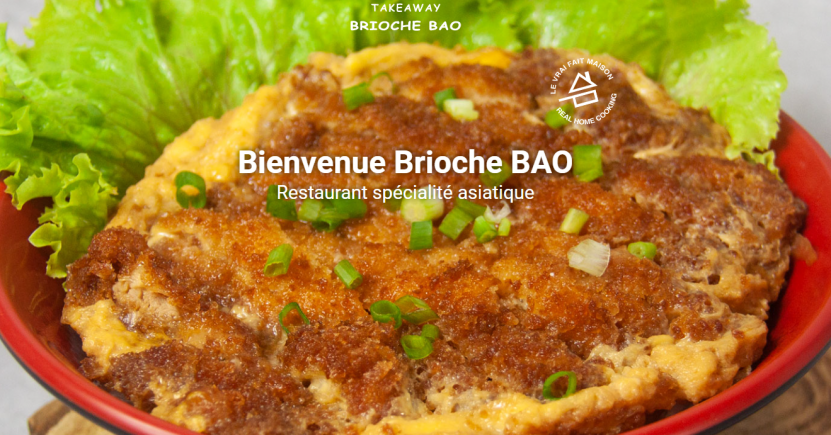 Useful information
Address: 49 rue Houdart, 95700 Roissy-en-France
Phone: +01.80.11.30.82
Hours: Monday to Friday 11 a.m. to 19 p.m. (takeout only)
Website : briochebao.fr
Prices
Bao: 1 piece – 4€ / 2 pieces – 7€
Katsudon/ Toridon: 11€
Momo: €6,5 each
Bubble tea: €6,5