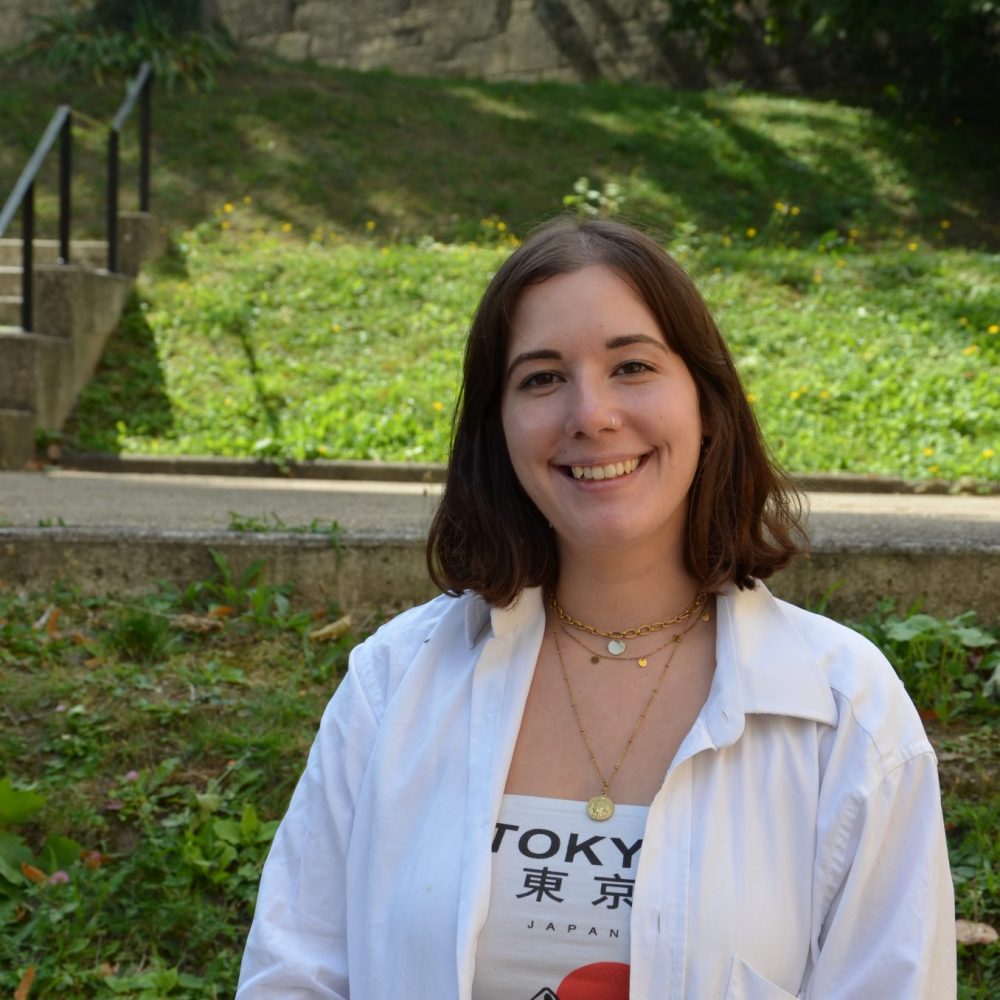 An article by Chloé, added on 15 February 2023 3 min. reading
Since 2021, the Tourist Office has joined forces with Val d'Oise Tourism to strengthen its observation criteria on the frequentation of its territory (in addition to the hotel performance studies produced by MKG). It is now time to take stock of the year 2022!
What is the Flux Vision Tourisme observatory?
Flux Vision Tourisme is a innovative solution developed by Orange in collaboration with Val d'Oise Tourism. It is a state-of-the-art tool at the service of the territories to measure the attractiveness, performance and attendance of sites.
This tool allows:
byanalyze attendance of our territory and the displacement of populations;
byobtain detailed data and detailed analyzes in Grand Roissy: overnight stays, excursions, daytime attendance, origins of tourists, mobility within the territory.
This system is now used in 50 departments, as well as in several regions.
1) Key figures for 2022
Over the whole of 2022, 2,8 million total arrivals were counted, of which 63% were foreign arrivals. Similarly, the average length of stay was 1,5 nights with a total over the year of 4,3 million overnight stays, i.e. 126% more than in 2021 (observation period running from March to December). The majority of these overnight stays were international (59%) with a large presence of Americans on the territory (913 overnight stays – 000% of foreign overnight stays). Finally, the day trippers' place of overnight stay the day before their arrival was Paris and their main place of activity was Tremblay-en-France.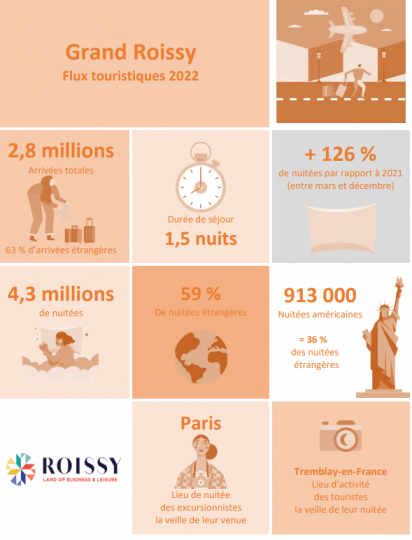 2) French nights
In 2022, the Greater Roissy territory recorded 1,7 million French overnight stays, i.e. 50% more than over the period from March to December 2021 (the observation having only started from March). It represented a daily average of 4 overnight stays, with the top 3 overnight stays by region: Ile-de-France (22%), followed by Hauts-de-France (13%) and Auvergne Rhône Alpes (10%).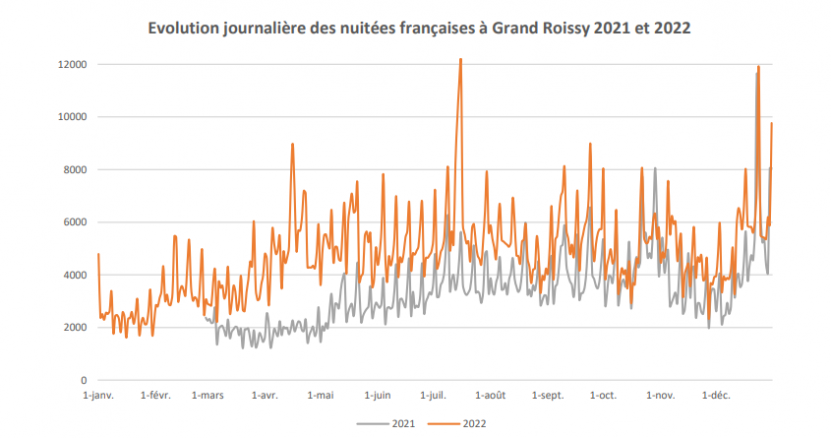 3) Foreign overnight stays
In 2022, the Grand Roissy territory welcomed 2,5 million foreign overnight stays, be one increase of 204% nights compared to the period from March to December 2021. Thus, the daily average was 7 overnight stays with the United States in first position (36%) followed ex-aequo by Germany and the United Kingdom which respectively represented 11% of annual foreign overnight stays. In detail, this represented 913 American overnight stays and 000 English overnight stays.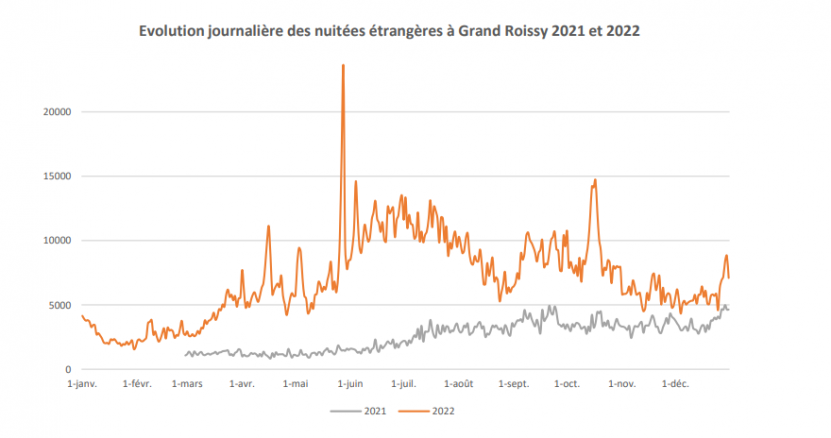 For a good reading of the figures
In order to ensure the continuity of the zone between the communes of Grand Roissy, the perimeter is extended to the communes allowing the communities to be joined together. The airport is observed in its entirety and the Villepinte exhibition center as well. The volume of visitors is therefore higher due to day trippers from the exhibition centre, escorts at the airport or even people sleeping in the terminals. It is important to consider them when observing this area.