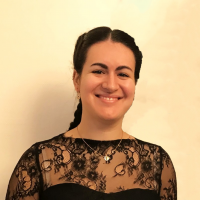 An article by Chloe L, added on 15 March 2023 3 min. reading
With more than 55 million meals distributed each year on board its aircraft, Air France has made it a point of honor to serve meals that promote French gastronomy. The airline regularly renews its offer, both on board and in its private lounges. And on the occasion of Bocuse d'Or 2023, Air France, which is the official partner, unveiled its new exceptional brigade.
Air France's new partner chefs
Air France is committed on all flights departing from Paris to offering 100% French meat, poultry, dairy products and eggs, as well as fish from sustainable fishing. All its hot dishes are labeled Nutri-Score A or B. And nothing better to apply this commitment to the letter than renowned chefs!
This year, Air France is bringing into its ranks 5 new bosses : Amandine Chaignot, Mauro Colagreco, Thierry Marx, Angelo Musa and Olivier Perret. This announcement was made on the occasion of the Bocuse d'Or 2023 which was held from January 19 to 23. These chefs come to join the exceptional brigade made up of 17 French talents. By collaborating with them, Air France seeks to promote French excellence throughout the world and to assert itself as an ambassador of gastronomy.
Where to find these exceptional chefs
These 17 chefs will follow one another in La Première and Business cabins and in airport lounges. Air France is the only airline to partner with so many renowned chefs in order to offer exceptional dishes to its travellers. Air France will offer menus signed exclusively for the company by French starred chefs Arnaud Lallement, Régis Marcon, Anne-Sophie Pic, Emmanuel Renaut and Michel Roth.
You can find the creations of MOF pastry chefs Philippe Urraca and Angelo Musa in the exclusive La Première suites. As for long-haul flights, the three-star chef Julien Royer, as well as Jofrane Daily and Olivier Perret will offer you breathtaking dishes. As for medium-haul flights, MOF and Bocuse d'Or pastry chef François Adamski will offer lunches and dinners all year round for Business classes. Finally, you can taste the delights of chefs Alain Ducasse, François Adamski and Amandine Chaignot in the salons of theParis Charles de Gaulle airport, and dishes from Guy Martin and Philippe Urraca in the salons of Paris Orly.