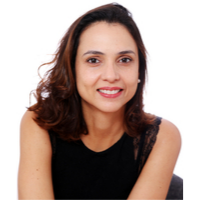 An article by tariana, added on 23 March 2023 2 min. reading
Tuesday, March 21, a group of 5 guests were able to discover the territory Greater Roissy. Back to our famtour!
Visit of hotels and meals at Golf International de Roissy
The Grand Roissy Tourist Office hosted its first MICE famtour of the year. Thus, on Tuesday March 21, our team welcomed a group of 5 guests. The latter are representatives of associations and event agencies in the Ile-de-France region. During the day, the group visited the hotels Hyatt Regency CDG Airport, Marriott CDG Airportt and Novotel Roissy CDG Convention. Lunch was held at Roissy International Golf, where we were joined by our president Denis Come and our director Thierry Bogaczyk. In addition, the president of the Association des Hôtels du Grand Roissy, Zahra Ramoune-Dali was also present.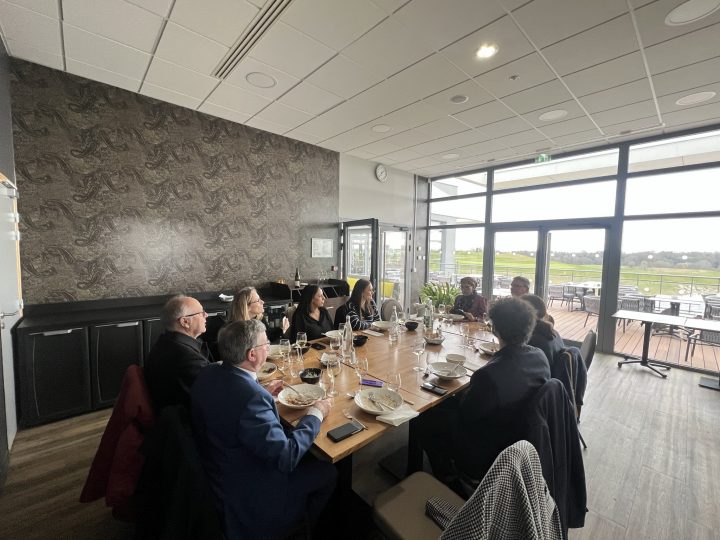 Visit of the MEDD and the Abbey of Royaumont
The afternoon was devoted to the discovery of activities and leisure areas. In fact, we visited the House of the Environment and Sustainable Development of Paris-Charles de Gaulle. William Decosne, MEDD Territorial Relations Assistant, presented the organization's work, told us the history of the airport and also shared several interesting anecdotes about the territory.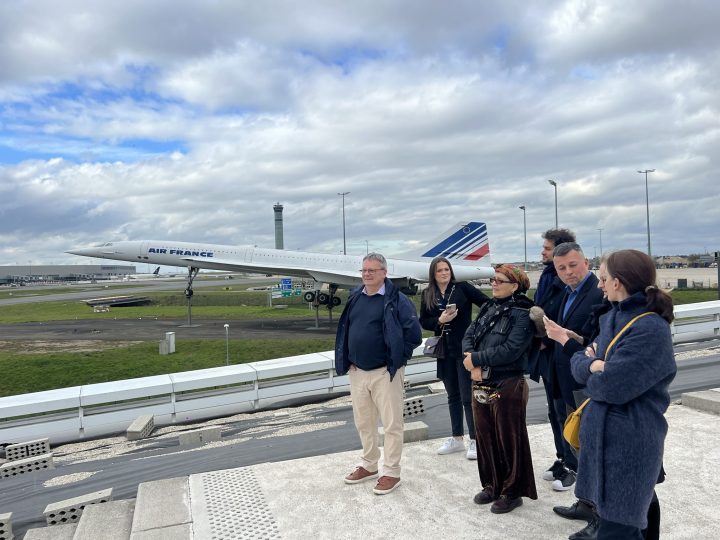 In addition, in order to represent the historical and cultural heritage close to our international airport, the group ended its visit at Royaumont Abbey. This space lends itself not only to leisure activities, but also to professional and festive events, such as cocktail parties, dinners and gala evenings.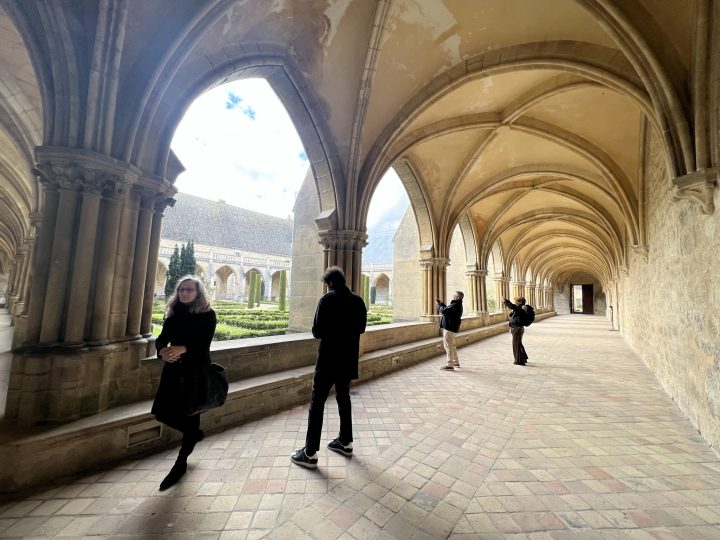 Our team is planning other famtours for 2023!
So, if you want to discover the nuggets of Greater Roissy and the offer of spaces for meetings, seminars and congresses, do not hesitate to contact our business tourism manager: Tariana Carvalho – tcarvalho@ville-roissy95.fr.