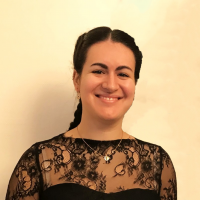 An article by Chloe L, added on 14 April 2023 2 min. reading
At the end of the day on Tuesday April 11, the Climate Fresco à Roissy-en-France. The Grand Roissy Tourist Office, in partnership with theAssociation of Grand Roissy Hoteliers called on a Fresque du Climat facilitator to offer a collaborative and fun workshop.
Roissy is committed to the Climate Fresco
A dozen people gathered this Tuesday, April 11 at theCampanile hotel in Roissy on the occasion of this Climate Fresco. This workshop was offered to hoteliers who are members of both the Tourist Office and the Grand Roissy Hoteliers Association.
The objective of this workshop was to make hotel teams aware of climate issues and to make them want to take action within their establishment. Through this 3-hour scientific, collaborative and creative workshop, hoteliers were able to discover these issues and/or deepen their knowledge on this subject. This is one of the major societal challenges of the 21st century and the aim of this workshop was truly to raise awareness of the urgency to take action on a collective and individual scale.
The outcome of this Climate Fresco was very positive. The hoteliers present were very touched by the subject and they were able to experience moments of sharing and collective intelligence. Without forgetting the warm welcome of the Hotel Campanile de Roissy!
The participants left this workshop with the feeling of having learned a lot about the causes and consequences of global warming: mission accomplished! For the next edition we will try to focus more on waste management in accommodation, at the request of participants.
Find the Climate Fresco brochure here