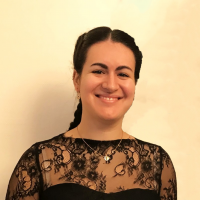 An article by Chloe L, added on May 22, 2023 2 min. reading
The Val d'Oise department wants to accelerate the development of its cycle paths with new tracks and new routes on the horizon 2025.
The Bike Plan picks up speed
Noellie Plelan, departmental councilor in charge of Plan Vélo, recently announced major projects regarding the lives of cyclists in the Val d'Oise. With a budget of 18,5 million allocated to these projects between 2023 and 2025, the department will greatly improve its offer in terms of cycle paths. 30 km additional tracks are planned, as well as 30 new routes! The department also wants to create 10 parking spaces for bicycles and scooters in colleges by the end of 2024.
Ce Cycling Plan provides for the development of green ways along several counties. For example, departmental 10 between the Francilienne and the Bouqueval roundabout in Plessis-Gassot will be along 2,9 km of track. The departmental 203 between Yvelines and Paris Cergy University in Neuville will benefit from 1,5 km of greenway.
This Val d'Oise Cycling Plan is a way for the department to respond effectively to ecological and economic issues while improving local mobility.