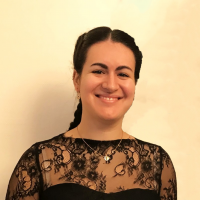 An article by Chloe L, added on May 31, 2023 2 min. reading
On September 21, 2023, the first edition of the Sustainable Tourism Meetings will take place. This is an event organized by the Grand Roissy Tourist Office, so book your day!
Honoring sustainable tourism
THEGrand Roissy Tourist Office will organize this year the first edition of the Sustainable Tourism Meetings, at Orangerie cultural center à Roissy-en-France. All day, from 12:30 a.m. to 17 p.m., meetings and conferences will allow hoteliers and restaurateurs to become familiar with the concept of short circuit and to learn more about the environmental actions that they can implement in their establishment.
About twenty local producers and artisans will be present to promote their products and thus encourage consumption in short circuits. These producers from Val d'Oise and Seine-et-Marne will highlight different products, both food (fruits and vegetables, dairy products, honey, alcoholic and non-alcoholic beverages, aromatic plants, jams, meat) and related to welfare.
This day will also be punctuated by international conferences on topics related to tourism and sustainable development. Thus, hoteliers and restaurateurs will be able to learn more about waste management, how to save water and energy or how to educate visitors and internal teams. We therefore expect many of you this Thursday, September 21 at the Orangerie Cultural Center to promote more sustainable tourism!