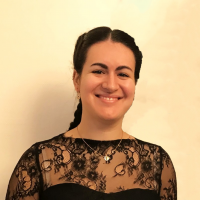 An article by Chloe L, added on May 31, 2023 2 min. reading
That's it, it's arrived: the new 2023 plan of Roissy-en-France is now available ! Ideal for preparing for your stay, stopover or living room on the territory, this complete and up-to-date plan will never leave your pocket.
New plans to discover Roissy-en-France
Discover the authentic French village that is Roissy-en-France thanks to this superb map drawn by our illustrator Bernard Deubelbeiss. You will be able to find your way around the area and find all the addresses of hotels and restaurants, enough to give you ideas for your next gastronomic outing.
With a new more practical and attractive format, this plan is renewed in many aspects. At the Grand Roissy Tourist Office, we are concerned about environmental issues and that is why we have chosen a recycled paper and reasoned printing for this new format. Digital versions in French, English, Spanish and German are available on our site, which has allowed us to print fewer plans in paper version.
On this map you can discover the Golf International and its pedestrian loops, practical information to reach Paris, the parking in force in the town, but above all we have made a selection of our favorites. A selection of 8 favorite places to discover in Roissy-en-France to make the most of your stay here. And more broadly, we wanted to share with you the experiences not to be missed Greater Roissy : the ARCHEA museum, the National Museum of the Renaissance – Château d'Écouen, the medieval village of Luzarches, Plain Oxygen, the Manoir de Gressy et Aeroville shopping center.
This new plan is now available for free atRoissy-en-France Tourist Office, as well as in each hotel and tourist location in Grand Roissy.
A digital version is also available here: