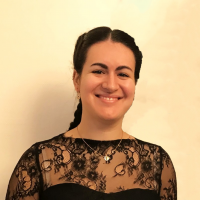 An article by Chloe L, added on September 04, 2023 2 min. reading
Le Thursday September 21, 2023, from 12:30 p.m. to 17:30 p.m., theGrand Roissy Tourist Office invites hotel and restaurant professionals to take an interest in sustainable tourism.
The Grand Roissy Tourist Office launches its 1st edition of the Sustainable Tourism Meetings
Combining tourism and sustainable development is at the center of the concerns of the Grand Roissy Tourist Office. This is why we are organizing this year for the first time, a Meeting of sustainable tourism. This event is organized within the Roissy-en-France ILO – 6 Allée du Verger. This is an opportunity for professionals in the tourism sector to learn more about how to make their establishment more eco-responsible.
The aim of these Meetings is to create a first contact between tourism stakeholders and local producers. Thanks to this, we want to encourage short circuit consumption and promote our local products. This is an opportunity for hotel and catering professionals to become even more committed to a sustainable approach.
This edition will take place over half a day, from 12:30 p.m. to 17:30 p.m. Professionals in the tourism sector can start with lunch. This will be an opportunity for them to get to know local producers. Afterwards, they will be able to wander around theexhibition space to discover the various products of our territory. Around fifteen producers will be present, representing numerous categories that may be of interest to professionals: fruits and vegetables, dairy products, honey, alcoholic and non-alcoholic drinks, aromatic plants, jam, responsible goodies, well-being products.
At the same time, international conferences will be organized throughout the afternoon in our amphitheater. Professionals in the sector have expressed their interest in various sustainable tourism issues in the past and this is an opportunity for us to respond to them. The CCI of Val d'Oise as well as Seine-et-Marne Attractiveness will speak to encourage this transition and give advice. Then various speakers will take turns on the stage to talk about, among other things, waste management or the awareness of internal teams.
The Grand Roissy Tourist Office is expecting many of you on September 21 to highlight sustainable tourism in our territory!