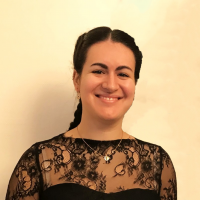 An article by Chloe L, added on September 13, 2023 3 min. reading
Le 7 October, Air France will celebrate its 90th birthday! The opportunity for the French company to put on its most beautiful clothes and dazzle you with Galeries Lafayette.
90 years of existence for Air France
Air France was inaugurated on 7th October following the merger of several companies: Air Orient, Air Union, Société Générale de Transports Aériens, Compagnie Internationale de Navigation Aérien, and Aéropostale. Since its creation, Air France has done everything possible to promote the art of French travel throughout the world. Today, the company offers nearly 1 flights per day to 000 destinations, with a fleet of more than 200 aircraft.
Next month, Air France will celebrate 90 years of existence, elegance, technology, innovation and comfort.
Air France on its 31
To celebrate this anniversary, the French company called on Xavier Ronze, the head of the costume workshops for the ballet of the Paris National Opera. Together they created a collection of 5 iconic dresses embodying the legend of Air France. These dresses interpret the different strengths of the airline:
Airplanes and technology
Uniforms and fashion
The emblematic posters of Air France
Gastronomy and table arts
design and architecture
Xavier Ronze made these dresses using elements from the company's heritage and current pieces. Thanks to this collection, he was able to link history and modernity.
These dresses will be displayed in the windows of Galeries Lafayette Paris Haussmann from September 28 to October 10, 2023.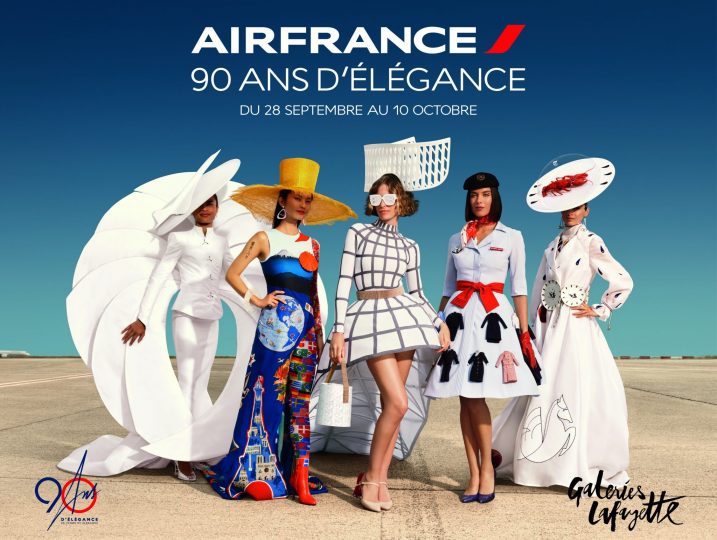 Air France pop-up stores
Turnkey pop-up stores will also be set up in the Galleries, offering a range of objects specially created or reissued for the 90th anniversary. You will find models of old or current aircraft, as well as a "90 years" collection with, among other things, kits, postcards, luggage tags and notebooks. On this occasion, Air France is also reissuing its famous vintage travel bag and iconic posters. The company has also partnered with French brands such as Vanessa Bruno, Delsey, Bernardaud, Brun de Vian-Tiran and Parapluie de Cherbourg to create a collection exclusively for Galeries Lafayette. Finally, you will be able to purchase the original tableware signed by the painter Jean Picart Le Doux which were in the Première and Business cabins from 1966 to the 2000s.
Fashion is in the air
Air France will also offer you fashion shows at Galeries Lafayette. Models will wear the uniforms of pilots, cabin crew, airport staff and even mechanics to retrace the company's clothing heritage. There you can admire pieces by great designers such as Christian Dior, Cristóbal Balenciaga and Christian Lacroix.
More info and reservations here