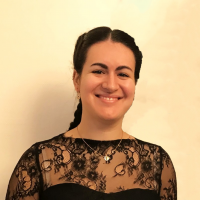 An article by Chloe L, added on September 27, 2023 3 min. reading
This summer, we were able to speak with Barbara Angely who is Executive Assistant to the Mercure Paris CDG Airport & Convention. She explains her journey and her evolution within Mercury.
Portrait of Barbara Angely
"Initially, I came from the restaurant business. I studied 4 years atJean Ferrandi school from Paris and subsequently, I left for England. I worked in different positions such as receptionist, breakfast manager, maître d' in a Parisian restaurant... I wanted to discover the different horizons of the hotel industry.
I arrived here more than 20 years ago, it was stillSofitel hotel. My first mission was catering sales manager. The goal was to pick up customers in the primary area for lunch, it was a great discovery for me! Afterwards, I was also responsible for a floor Air France. The company reserved a floor for us every day for their VIP clientele. It was a great project…and then many other missions and responsibilities.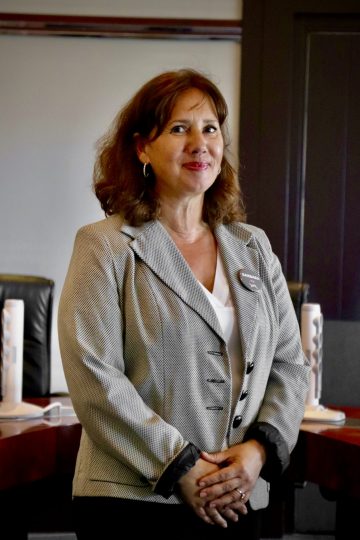 Indeed, in this establishment, I experienced a lot of beautiful moments, a lot of transformations, different directors, a little more difficult events such as the crash of the Concorde. We had accommodated the families and I was the "privileged" interlocutor. It's important to remain professional and not let yourself be overwhelmed by your emotions in order to distance yourself and make everyday life at the hotel easier for people who are going through these dramas.
It's true that I saw the hotel evolve, it went from Sofitel to Pullman then Mercury, with a beautiful renovation in 2013. In 1998, the birth of the "Board Meeting" which was innovative, pioneering and unequaled to this day on the Roissy platform. Some tried to copy us, but they did not succeed!
I am very attached to the hotel, to the brand Mercury, to the Accor and ACCORINVEST groups and of course to the territory.
What I really like about Roissy is that it is an intermediate solution between the capital and "the countryside". We are not far from Chantilly, Senlis de Paris and the Villepinte exhibition center. We can offer our customers the opportunity to do different activities, outings, not to mention Parc Astérix and the offerings which are truly astonishing and then also this small "preserved" village of Roissy which has evolved enormously through its development and its opportunities. I was lucky to have seen the Tourist Office grow. There have been a lot of things that have been done so really, I find that we were lucky to be positioned in this geographical area, for me, that is a strength. This responds to requests from our customers who come from Europe, from all over the world or from France. Really, this is the ideal stop here! »