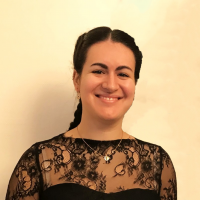 An article by Chloe L, added on September 27, 2023 2 min. reading
Thursday September 21, theGrand Roissy Tourist Office organized its first edition Sustainable Tourism Meetings au Orangerie cultural center (Roissy-en-France). We take stock!
A successful and encouraging first edition
During this edition dedicated to sustainable tourism, we can note that 15 exhibitors were present, as well as 10 stakeholders. And no less than 60 tourism professionals came to participate and meet our local producers.
Even though we expected 110 participants who had registered, those present were able to interact and create a bond with the exhibitors and speakers. According to local producers on site, the discussions were very interesting and a potential partnership is on the right track.
As for the participants, they were very satisfied of this first edition and discover a varied palette of local products. They were also able to familiarize themselves with sustainable solutions for their establishment.
We will therefore remember from this edition a strong feeling of satisfaction on the part of all those present, a good welcome and good organization. With the hope that this edition will be repeated next year, this time with even more exhibitors and audience.
The Tourist Office team would like to thank everyone who participated in this project, exhibitors, speakers and participants. And above all we would like to thank the Roissy town hall, the Association of Hoteliers of Grand Roissy and Romain Rolland High School of Goussainville.