Plaine Oxygène skating rink
Open all year
Parking
French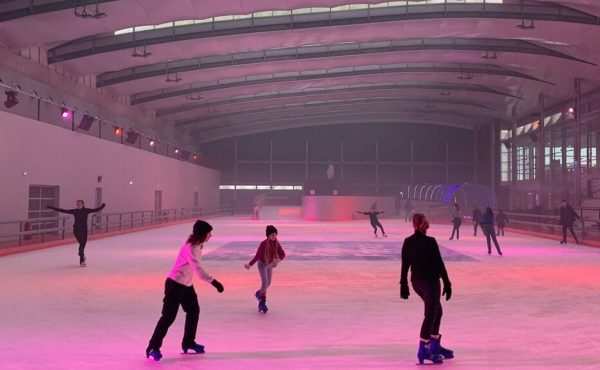 Following the reopening of Plaine Oxygène at the start of the year, it is now time to welcome the new ice rink on December 19, which is located within the Plaine Oxygène aquatic complex in Mesnil-Amelot.
Fun, you say? La Plaine Oxygène, a new kind of ice rink, dedicated to the pleasures of sliding, fun and partying! Constantly renewed atmospheres, impressive decors, music and images... Quiet sessions with family or sports for boardsports fans, up to crazy evenings where music and parties meet all night owls... La Plaine Oxygène will show you its thousand facets, for your greatest pleasure!

The agglomeration has already announced the various activities present within the space "There will be scooters on ice, skating-skates, sledding, and are studying cycling on ice ( Editor's note: ice-bike) and broomball (Editor's note: broomball in French, a sport originating in Canada). Accessories will also facilitate learning for beginners. » Something for young and old alike!

Every Thursday and every Friday for the moment, an audience of six to twelve years old will be able to come and practice skating in an "ice school". "Depending on the number of registrants, this learning may develop "on other days", announces the agglomeration. National education has already contacted Roissy Pays de France: "Via the district educational advisers (CPC). The possibility of organizing an educational project to teach ice skating will be studied. »
Pricing
Detailed rates on https://www.vert-marine.com/plaineoxygene/patinoire/
Free for less than 4 years
Adult: 5 €
Child: 4 €
| Price | Min. | Max. |
| --- | --- | --- |
| Adult | €5 | |
| Kids | €4 | |
Opening
All year round
Open Monday, Tuesday, Wednesday, Thursday, Friday and Saturday from 10 a.m. to 12:30 p.m. and from 14 p.m. to 18 p.m. and from 20 p.m. to midnight. Sunday from 0 a.m. to 10 p.m. and from 13 p.m. to 14 p.m.
Hours are different during school term. To be checked directly with the establishment.
Public holiday hours are the same as Sundays.