Eurosatory
From June 17, 2024 to June 21, 2024
French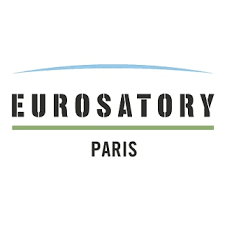 Eurosatory, an international land and air-land defense and security exhibition, opens its doors every two years to bring together all the sector's global supply and demand.
Created in its original form in 1967, Eurosatory has since continued to evolve and has seen its number of participants considerably increase, both on the side of visitors and of exhibitors.

The indisputable quality of this n ° 1 world fair is based on 4 fundamentals:
- International: Eurosatory brings together exhibitors, visitors and journalists from around the world.
- Business: Eurosatory provides exhibitors, but also visitors, with many services to enable them to develop their business opportunities.
- Technological showcase: Eurosatory presents a large number of equipment and systems in real size.
- Reflection center: Eurosatory promotes exchanges on the development of Defense and Security between all players in the field. Many conferences are organized throughout the fair.

Key figures:
- 1 exhibitors
- 57 visitors
- 696 journalists
- 81 m²
Pricing
On registration. Trade fair for professionals only
Reserve
From Monday 17 to Friday 21 June 2024
Open Monday, Tuesday, Wednesday and Thursday from 9 a.m. to 17 p.m. Friday 9 a.m. to 16 p.m.