Passionate about the air, these exhilarating visits around the aeronautical heritage will make you shiver. Take advantage of the spots of a specialized guide to appreciate the planes from a new angle. Immediate boarding !
1 - Goussainville, the Old Country
That you are Configuration, a works council, tourism professionals to aviation buffs, do you dream of admiring the giants of the air and strolling behind the scenes at airports? We take you! In the morning, let yourself be swept away by the enigmatic atmosphere that reigns in the Old Goussainville. Beneath its abandoned appearance, this village is a little gem. This is where the story of theRoissy-Charles de Gaulle airport. For the lunch break, your guide will offer you a table in the heart of Roissy-en-France, located close to airport infrastructure.
To book your free visit to Goussainville, click here
2 - Le Bourget, history of aviation
Then head on Le Bourget, a landmark in the history of aviation. The terminal hall, which today is the main entrance to the Air and Space museum, in itself constitutes a spectacular space. Its scenography recreates the Art Deco atmosphere of the 1930s. Imposing volumes, almost 300 meters long, from where you will be able to admire, from an unprecedented angle, the flagships of aviation ... And provided with a Boarding Pass ticket, you will board one of the two supersonics. Exceptional moment!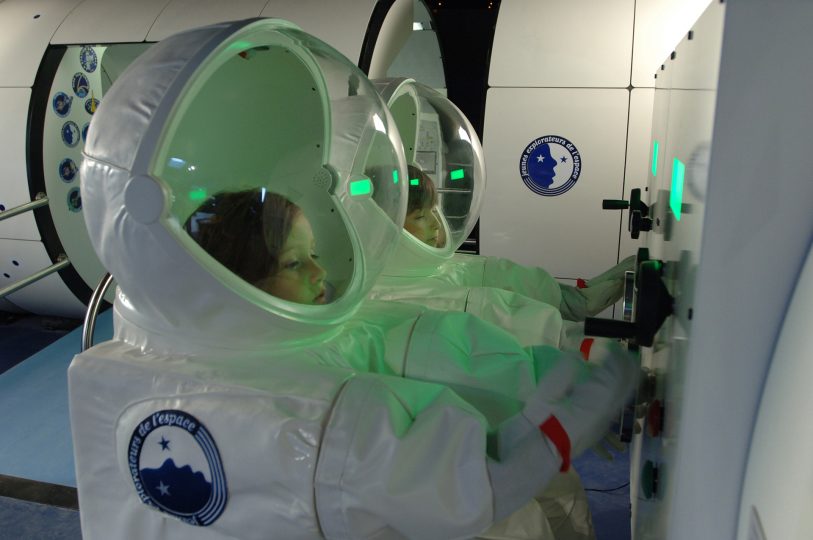 3 - Paris-CDG, the international airport
Another site and new sensations. Take the bus that will take you to the heart ofRoissy-Charles de Gaulle airport. This will give you access to all the areas adjacent to the runways: freight, terminals, technical sites, etc. Eric Thorigny, who flew on Concord, will share with you his experience, his passion for airplanes and punctuate his story with incredible anecdotes. Follow him, he will also take you to inaccessible places where you will be captivated by some of the 1 planes that take off and land here every day.
To book your free tour of the village of Roissy-en-France and the airport, click here
Credits
Photos of Goussainville and the airport: Grand Roissy Tourist Office
Photos of the Air and Space Museum: Alexander Fernandes