At the gates of Paris-Roissy Charles de Gaulle airport, come and discover an amazing and fun place that has had a makeover by reopening its doors to the public on February 10, 2022. It is obviously the Oxygen Plaine au Mesnil-Amelot, innovative aquatic area, creator of unforgettable moments! Come and enjoy alone, with friends or family the plethora of activities concentrated in one place. Follow the guide and let yourself be carried away in an exotic universe for an afternoon….
1 – Plaine Oxygène, a place of conviviality at the gates of Paris Roissy CDG
Inaugurated in September 2010, the space Oxygen Plaine has welcomed an eclectic public for nine years, ranging from business tourists who have come to recharge their batteries before taking their plane, to families taking full advantage of moments of complicity during weekends or school holidays. With as many individual entries as the 12 other swimming pools in the Roissy Pays de France conurbation, this place acts as a real nerve center of conviviality. This is explained in particular by the diversity of activities available to you within it. For almost two months now, new renovated spaces and entertainment have been available to you! You will thus be able to benefit from services that best meet the needs of everyone.
Although the exterior is still being renovated and the restaurant area may be open this summer, you can already go to the pool area. Go without further delay to test the outdoor slide, but also fitness and wellness area. In fact, the capacity of 1047 people remains unchanged, allowing you to take full advantage of the range of activities available, without restriction! To do this, several passes at your disposal, adapt to each of your desires.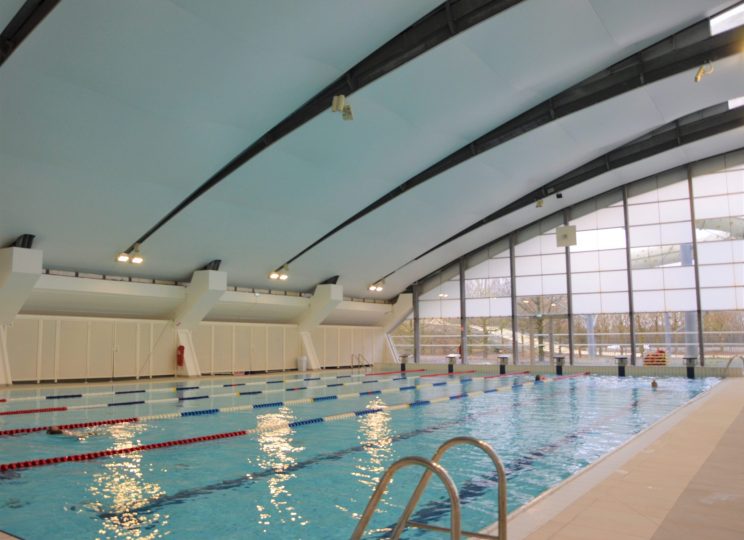 2 – New services meeting the needs of customers at Plaine Oxygène
This is the perfect opportunity to rediscover Oxygen Plaine ! First of all, the ceiling as well as the tiling were changed. Indeed, the objective is to bring a touch of novelty and offer you a clean and pleasant space. Similarly, in a more sustainable approach, the old plants installed near the pools have given way to artificial species. This is justified by the maintenance they required, and the lack of adaptability to the place, chlorine not being conducive to the development of the latter.
On the other hand, don't worry, you can still take advantage of the four pools that existed in the past! These remain intact, although improvements have been made around them. Indeed, a screen sits proudly so that you follow water sports lessons, even if the teacher is not present. You no longer have an excuse to skip your session... Find several indications on it such as duration, intensity or the different exercises. Most ? Whether you are alone or with 10, there is no minimum threshold to take advantage of this course. Likewise, for regular teachers, don't worry, face-to-face classes are still maintained! Continue to enjoy human contact, while adapting to customer requests and schedules.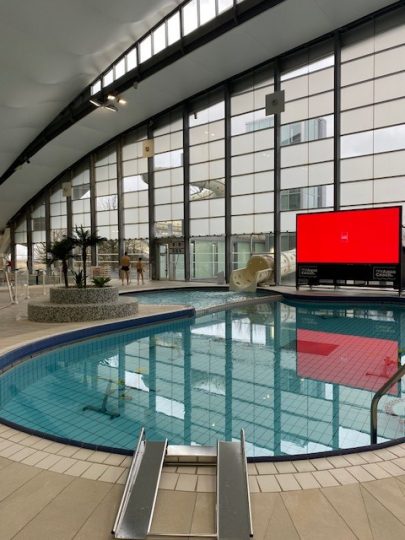 3 – Fitness and well-being area: combining sport and relaxation
Haven't exercised enough? Direction fitness area ! As a reminder, this consists of a cardio corner, muscle strengthening area as well as a running room. However, the place now has more machines with on each of them the contraindications and the possible adjustments to use them correctly. If you wish, you can participate in group lessons, very varied. You can also find the schedule on the door of the room provided for this purpose.
After an intensive session, it's time to take a dip in one of the pools, or to relieve yourself of a moment of relaxation in the wellness area having two saunas, a hammam, a jacuzzi and a hydromassage bath. Close your eyes and relax...
Finally, if you have enough energy left, you can go to the bike room overlooking the pools to follow dynamic lessons accompanied by the most rhythmic music!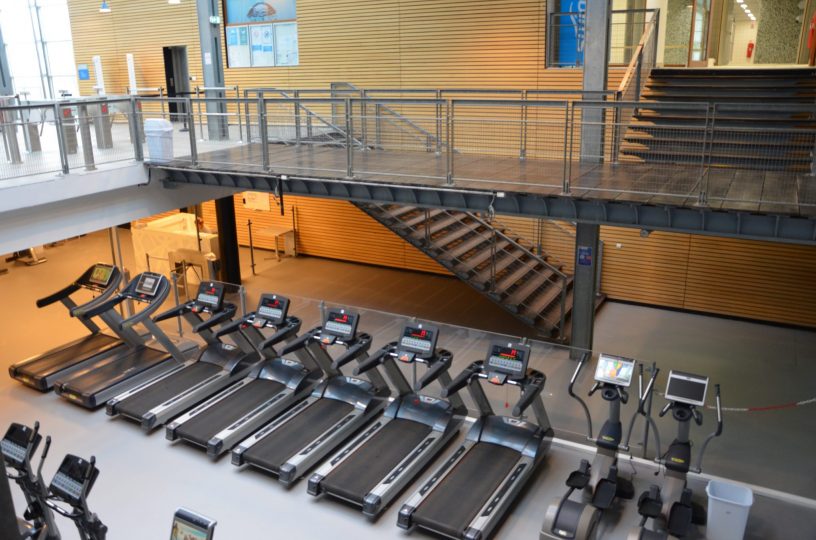 4 – You are far from having seen everything!
Still a little patience ! Some spaces are not yet accessible, but many surprises await you by the end of the year. Thereby, the solarium which should open in September, will have real trees in order to benefit from a green setting while sunbathing. While you take your dose of vitamin D quietly installed on your deckchair, you can let your children enjoy water games and the pentaglide which is going to be rehabilitated.
Did you know ? The primary nature of the project was to create an ice rink, given that the department only had one, in Garges-lès-Gonesse. In fact, a priori, by December, you will be able to meet up with friends or family in the ice rink area. Young and old will be delighted since a specific area will be dedicated to everyone. You will not fail to discover new sensations... Indeed, a tunnel has been installed, as well as a ramp giving you the possibility of going up and down as you wish.
Want to adjust the rhythm of your skates to that of the music? In the middle of this comfortable space, you will pass wild evenings and enjoy fun activities. The DJ's sound will set the tone on the ice. Parents will not be left out since they will be able to sit in the heated stands. You will then have plenty of time to contemplate the acrobatic figures of your offspring. These bleachers also work in an ingenious way. Indeed, to create cold at the ice rink, we recover the heat produced from the side of the pools. Thus, the heat then circulates in the stands. Fact, Plain Oxygen, through its renovations, acts in favor of sustainable development. The space achieves energy savings thanks to its insulation and efficient energy system.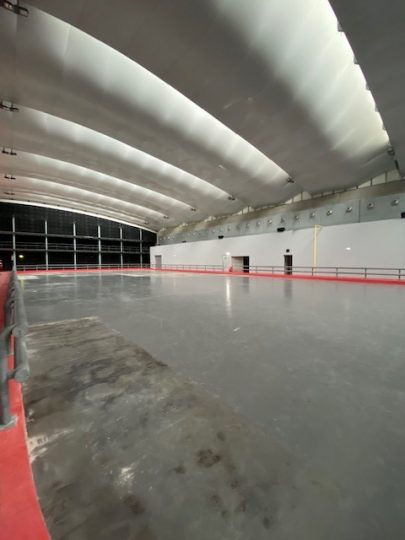 Finally, after this effort, you can eat in the catering area which will be available next door. On your skates!
Find all the practical information on the Plaine Oxygène website by clicking here.