Are you looking for an idea to occupy your afternoon? We are told over the ear that the Aéroville shopping center may well satisfy you! Indeed, this shopping center in the immediate vicinity of Paris Charles de Gaulle airport has 146 shops, 36 restaurants and also a cinema complex. A real gold mine just a few kilometers from Paris!
😉 Are you still hesitating? Here are our ideas for leisure and activities at the Aéroville shopping center for your afternoon at Roissy-en-France !
Cinema and escape game for a sensational afternoon
This is an activity the whole family will enjoy! In effect, Aeroville shopping center has its own cinema, Pathé Aeroville. Thus, this cinema has many rooms including a Dolby Cinema room, a 4DX room (guaranteed sensations!) and 2 VIP rooms. Before (or after) your shopping spree, come and watch the latest films to be transported to a 4-dimensional world.
🎬 If you have an Aéroville loyalty card, the cinema ticket is €9.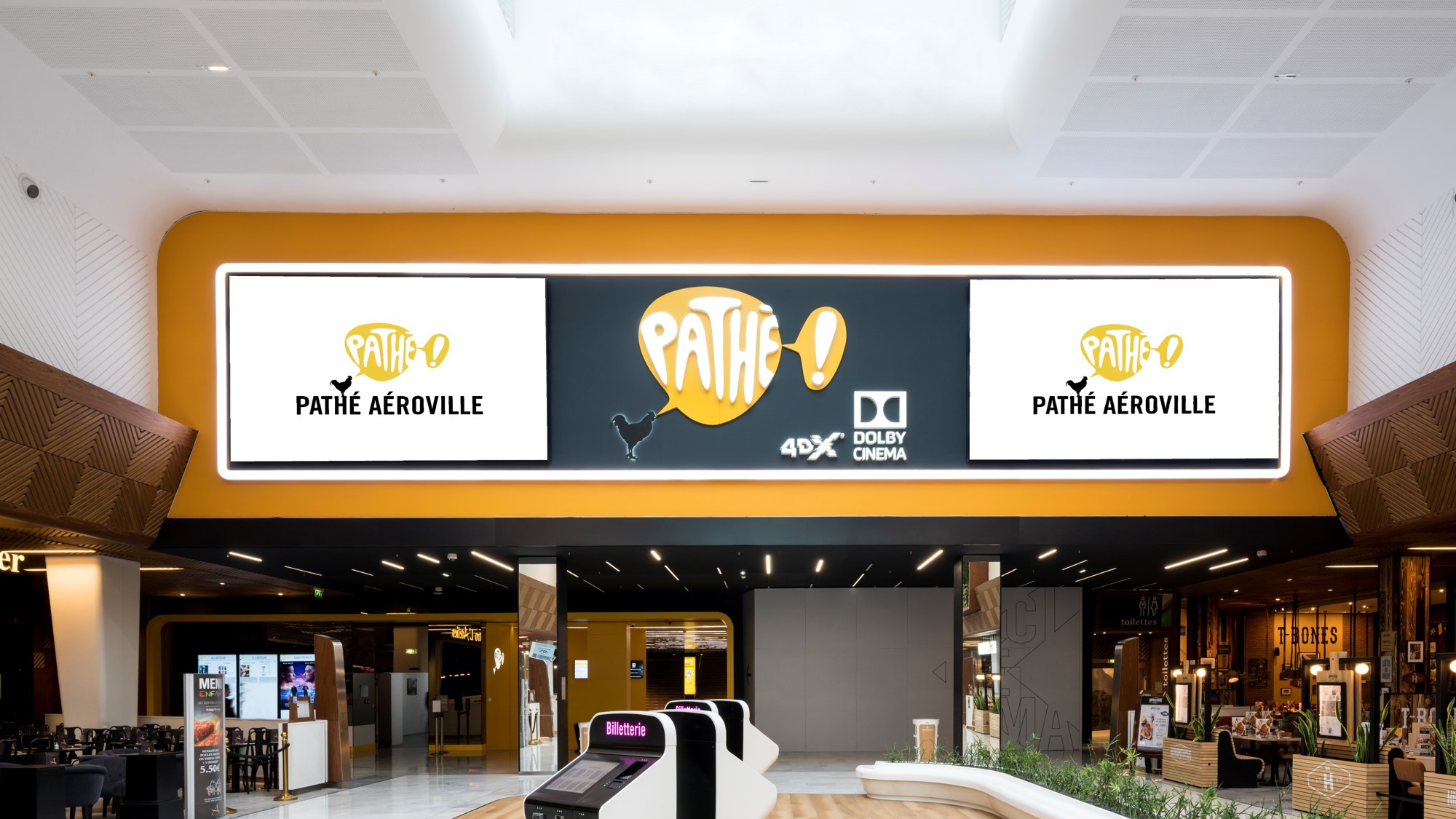 That's it, the thrills have invaded you and you always want more? L'Escape Game Team Break Aeroville invites you every day to its rooms with ever more mysterious enigmas... Indeed, in just 1 hour, dive into the universe of your favorite series and shows by showing logic and perseverance so as not to remain stuck forever between walls ofAeroville !
👨‍🏫👩‍🏫 You can also come with colleagues to the Aéroville Escape Game for your next team building !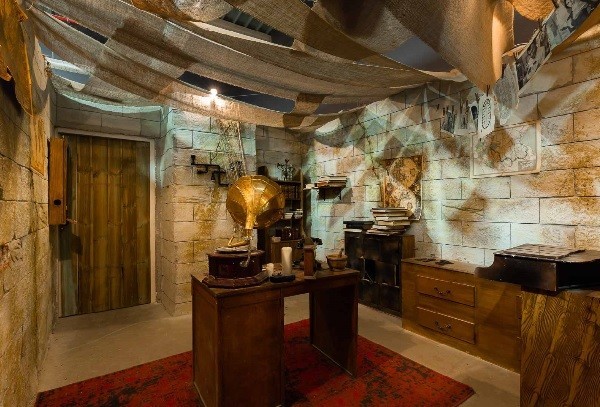 The queens of shopping in Aéroville
In addition, you can also find the latest trends at Aéroville! No one says no to an afternoon shopping. Each style has its own shop! So the mall has nearly 200 shops where you can find clothes, accessories, beauty products, home decoration, toys… This is the place for all your desires.
❤️ Some stores : Adidas, Bershka, Camaïeu, Celio, Darjeeling, Cleor, Calzedonia, Fossil, Geek Store, H&M, IKKS, Izac, Kiko, King Juillet… Your favorite store is surely there!
Head to La Tête dans les Nuages ​​for family fun!
Recreation Center Head in the clouds invites you to its 4m700 space to experience unusual sensations! In fact, this place is for the whole family and offers unique attractions, arcade terminals and a restaurant service. You can even celebrate your birthday there!
🎮 The games present : virtual reality, rodeo, mini-bowling, billiards, laser tag, giant screen…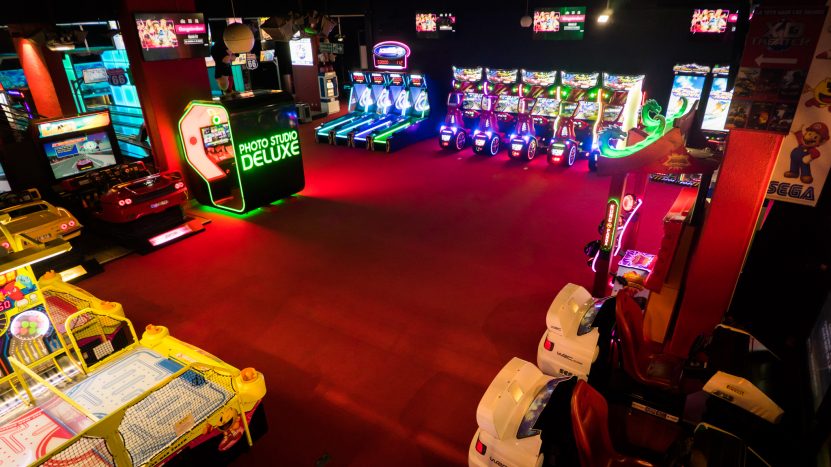 When snack time strikes, the chefs delight us!
Do you have a little peckish? Restaurants and fast food Aéroville shopping center invite you to treat yourself with their sweet and savory delicacies at tea time! Pancakes, waffles, ice cream, donuts... All you have to do is choose the pastry that will accompany your coffee!
(I.e. Where to have a snack ? Pretzel Love, Columbus Café, Crêpe and Shake factory, Crêpes et Compagnie, Fratellini Caffe, Häagen-Dazs, Le Paradis du fruit, Paul, Starbucks Coffee, Waffle factory, Yogurt Factory… And you, what is your favorite restaurant?
Of course, you can also eat in the restaurants for lunch and dinner!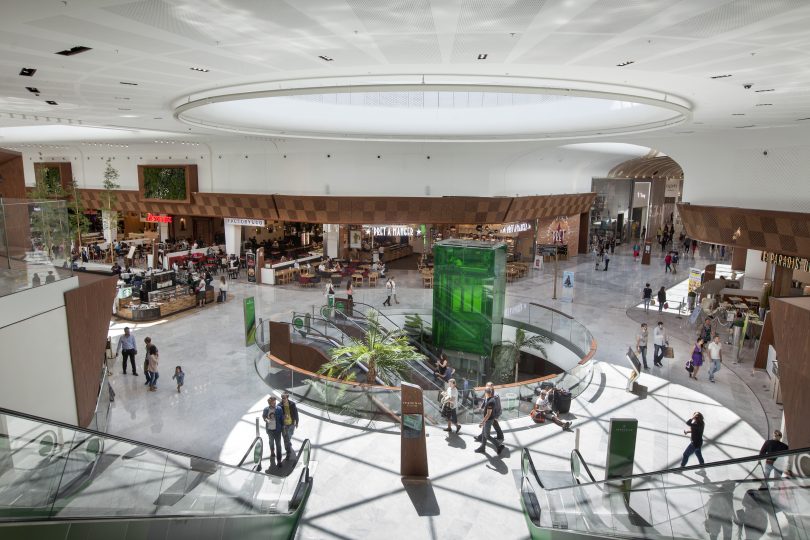 Don't miss: the Aéroville loyalty program!
Do you want to benefit from exclusive discounts? Good news, the Aéroville shopping center has its own loyalty card. Indeed, the latter offers you many advantages:
✅ Free parking for an additional 2 hours
✅ Services for children
✅ Discounts in shops and restaurants
✅ Discounts on your screenings at the Pathé Aéroville cinema
Practical information on the Aéroville shopping center
ℹ️ Aéroville has its own loyalty card, offering you discounts in the shops and restaurants of the mall.
🚗 You have free parking (for 3 hours, +2 hours if you have the Aéroville loyalty card) at your disposal as well as charging stations for electric vehicles.
👶🏼 Are you coming with children from 4 to 10 years old? Leave your little one in the hands of the certified animators of the Aero Kids Club for 1 hour to do your shopping in peace. It costs 2€ per child per hour.
🕖 The mall is open every day of the year from 10 a.m. to 20 p.m.
Find practical information about the shopping center here.
You have questions ? We answer it!
Where is the Aéroville shopping center located?
The Aéroville shopping center is located between Roissy-en-France and Tremblay-en-France, a few kilometers from Roissy-Charles-de-Gaulle airport, in the north of Paris.
How to reach the Aéroville shopping center?
The Aéroville shopping center is located at 30 Rue des Buissons in Roissy-en-France. Thus, from the A1, the Francilienne, the A86, the A3, you must take the Charles-de-Gaulle exit. Similarly, you can also reach the shopping center by bus or RER.
You will find all the access information on their website.
What are the opening hours of the Aéroville shopping center?
The shopping center is open every day of the year from 10 a.m. to 20 p.m.
What services are offered at the Aéroville shopping center?
The shopping center offers many services: discounts, childcare, rental of children's carts, cinema, restaurants, shops (fashion, decoration, beauty, toys, etc.).