Your stopover at Roissy – Charles de Gaulle airport is fast approaching? Like many travellers, prepare to go through all the emotions... It must be said that sometimes time can seem long. So neither one nor two, we have concocted a playlist to accompany you throughout your stopover. Ready to rock your vocal cords? 😉
We start by taking a deep breath at Roissy Charles de Gaulle 😮‍💨
Arriving at the airport is generally synonymous with stress and endless questions… Will my plane be late? Where is the exit ? Where should you go? Will I ever see my beloved suitcase again?
Headphones screwed into the ears, we take a deep breath, everything is going to be fine.
(I.e.Our anti-stress : 🎶 MIKA – Relax, Take It Easy 🎶
Link to music: https://open.spotify.com/track/0KM2y796j63t5RHhvRUxld?si=ec5fb2c60577430c
💡The Grand Roissy idea : after the plane trip and the queue to go through customs, you really need a breath of fresh air! So what could be better than perfecting your swing on the green side at Roissy golf course ?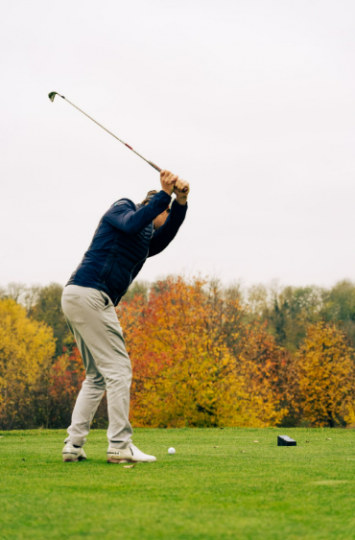 When "stopover" rhymes with "craving" 😋
Suddenly, a little hollow pulls you out of your sweet torpor. At the table or on the go, everyone has their own meal during a stopover!
And if a sandwich catches your eye, here's a little idea of ​​the ingredients that could make it up.👇🏻
????Our snack : 🎶 Nino Ferrer – Pickles 🎶
Link to music: https://open.spotify.com/track/7a4N0VhEEcpABpMJ3onIVi?si=663ac3f120404e85
💡The Grand Roissy idea : to satisfy your appetite, you have the choice in Grand Roissy! Sit down in one of our good addresses between Roissy et Aeroville...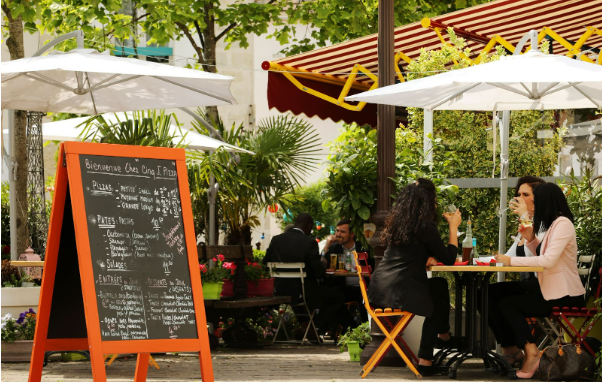 Shopping paradise 🛍
What could be better than a little digestive stroll after a good meal? By surveying the airport, you soon arrive at the duty-free side. It's the perfect time to shop for discounts!
????Our personal shopper : 🎶 Macklemore & Ryan Lewis – Thrift Shop 🎶
Link to music: https://open.spotify.com/track/6CjtS2JZH9RkDz5UVInsa9?si=f42907b3c8db4899
💡The Grand Roissy idea : Want to do some last-minute shopping for your trip? Head to the 200 shops in the Aeroville shopping center !
Place your bets ! 🧩
Walking in Roissy-Charles de Gaulle airport wears out your shoes. So to take a break while continuing to occupy your traveling companions, you've thought of everything: board games! Who will win before taking flight?
🃏Our best bluff : 🎶 Lady Gaga – Poker Face 🎶
Link to music: https://open.spotify.com/track/1QV6tiMFM6fSOKOGLMHYYg?si=01a5efd21b724f03
💡The Grand Roissy idea : during your stopover, discover all the activities offered by Grand Roissy. In front of a big screen Pathé Gaumont cinema or in immersion with Team Break, make your stopover a moment of pure fun!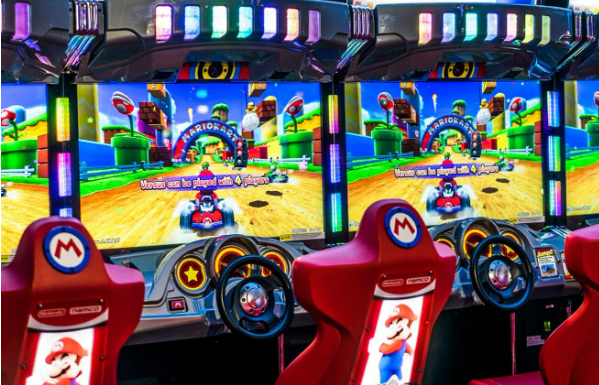 Tick, tock... the departure is approaching at Roissy Charles de Gaulle 😍
In the middle of the game, the airport loudspeaker sounds… It's almost time to board! The excitement wins you: you have never been so close to your trip.
It only remains for us to wish you a good flight!
✈️ Our starting music : 🎶 The Pointer Sisters – I'm So Excited 🎶
Link to music: https://open.spotify.com/track/1ot6jEe4w4hYnsOPjd3xKQ?si=f223331e8d614928
Morpheus reaches out to you 😴
The plane has landed safely and you have recovered your precious belongings… Now the pressure can come down (literally!). Your eyelids grow heavy and a gentle fatigue envelops you: this is the famous jet-lag.
❤️Our favorite : 🎶 Simple Plan, Marie-Mai – Jet Lag 🎶
Link to music: https://open.spotify.com/track/5JRwbC6Dt5TK5dq0WqR4fQ?si=97bc1039723c4992
💡The Grand Roissy idea : are you staying for the night? Don't sleep on your luggage, choose one of our hotels close to the airport!