Before naming a International Airport, Roissy was a small French village like the others and long landlocked. Its historic part has thus been preserved until today. Why not go for a walk there?
I start by admiring the photographs the annual exhibition in the town hall park; relaxed by the light filtered by the trees and the smell of flowers. Continuing in the park, I discover the remains of the castle as I begin the audio tour of the village. I tell the story of this disappeared building, its old stones that have found new life at the town hall, the park, the wild parakeets, all green, that I have a good chance of crossing; I hear birds from elsewhere, that it is relaxing !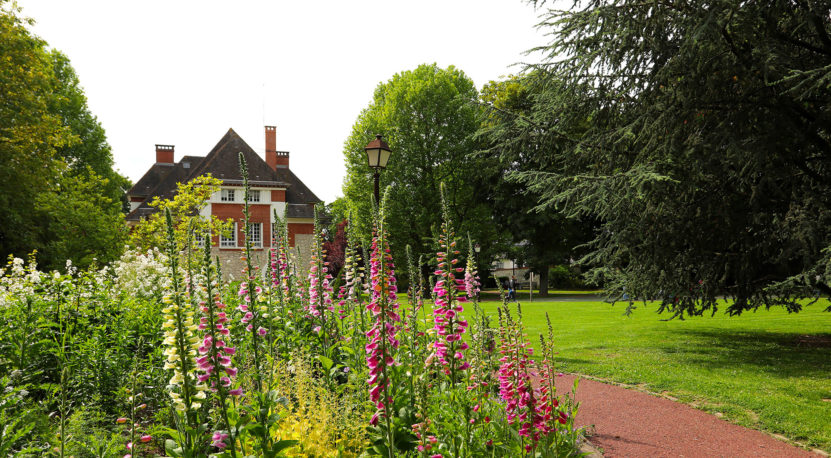 Then there is the church, where time seems to stand still… But before going inside and enjoying its freshness and calm, I hear the humming bees who points out to me these workers who offer Roissy its "orchard honey". I observe them. After leaving the centuries-old building, I walk up Avenue Charles de Gaulle, the main thoroughfare. The audio guide invites me to linger again in front of several points of interest. It is there, in this street, between the old buildings and the restaurants from which emanate good smells of food and happy conversations ; where people of passage meet the locals, that the village comes to life.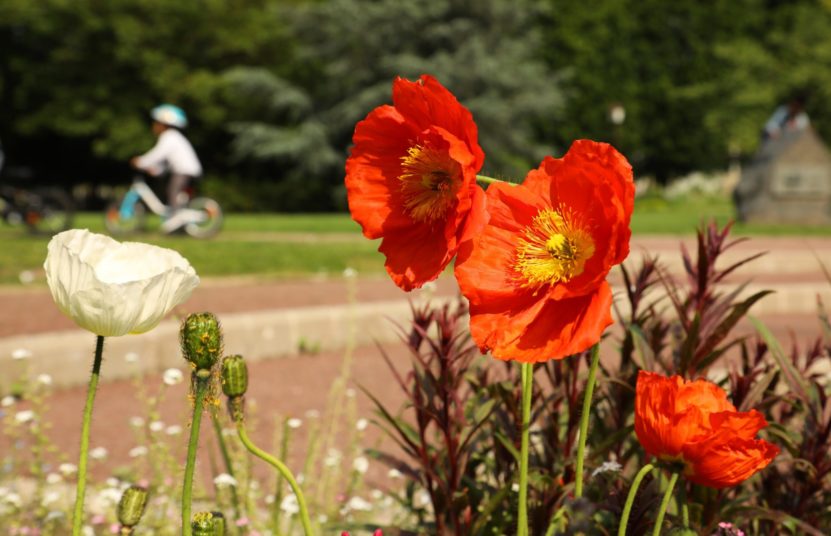 I'm starting to imagine the past, school in the post building, market, fun fair of the week July 14, the ball… Here I am already on the Place du Pays de France where all these activities took place. It is still the heart of the village today, although its functions have changed slightly. As I walk towards the square de la concorde where we used to hear petanque balls colliding, I notice the gates of old farms… There, a plane passes proudly above me: it may be flying to a distant country, a dream destination. It's true that we are always right next to the second European airport, tenth in the world. It welcomes almost 70 million passengers per year, or the equivalent of the French population!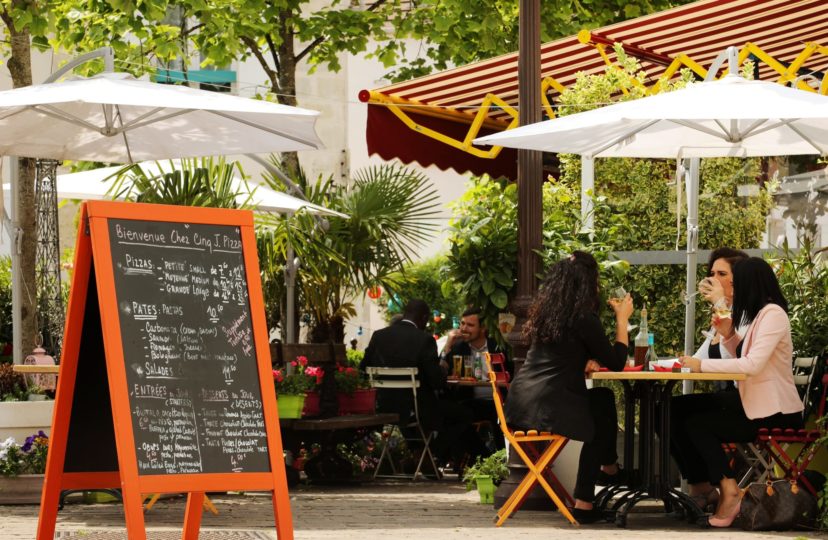 Un new world was built around the airport when it opened in 1974. It transformed the surroundings of the old village where today there are no less than 18 hotels. I noticed them at the start of my visit when I came to the Grand Roissy Tourist Office. Besides, I think about it, they rent bikes, maybe I'll take advantage of it. I like the feeling of freedom that they give me, the speed, the air on my skin… But first, I have one last small street to see, very well preserved. As I walk on the cobblestone floor and between the old facades of the houses on rue Chalot, I have no trouble re-immersing myself in my imagination ...
Here I am back in the old village of Roissy-en-France.