What if you walked the Roissy international golf course to savor a setting worthy of the great Irish links and explore one of the three pedestrian loops? We assure you, it's exotic!
Imagine a postcard! Open your eyes ... 90 hectares of Roissy golf course available to you, in a natural environment of green spaces preserved by a virtuous ecosystem. Start by taking the path that runs along the Belvedere. Usable by bicycle enthusiasts, fans of scooters or rollerblades, or simply by lovers of walking, you can also take it with your dogs, if they are kept on a leash. First surprise: from here, in the middle of the grass waving in the wind, you can make out Paris and the Eiffel Tower! Take the time, then escape on one of the three loops that are available to your nature desires, through the Roissy golf course.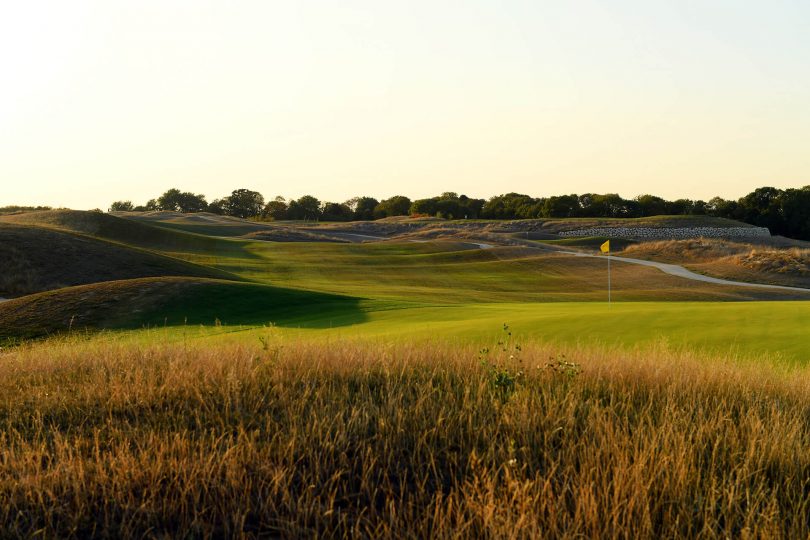 The 3 pedestrian loops around the Golf de Roissy
La first loop, the most easterly of the courses, plunges into valleys that offer shades of intense green. After the red footbridge, stroll near the small body of water, sit on a bench and breathe deeply among the honey plants. The second loop will allow you to admire the beauty of the greens and fairways and to dream, with your eyes open, under the bucolic charm of the water reservoirs. In places, the vegetation has resumed its rights, voluntarily left in the wild. On the pontoons, butterflies, dragonflies, fish and migrating birds are observed with a certain fascination. Get out your fishing rod!
The more athletic will climb the stop which joins the aviation wood to rush into the wild undergrowth. There you listen to the song of the Eurasian Wren. About twenty ornithological species occupy the place. And to spice up this rural getaway, follow the signs on the third loop which offers a complete tour of the Roissy golf course and other points of view.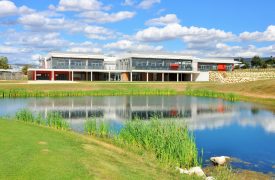 How to access the Roissy golf course?
Le Roissy golf course is accessible by the D902A or by the city center of Roissy in France.
For information relating to the practice of sport on the course of the Roissy international golf course, find all the information on the site UGolf.
Also find the map of the Vallée Verte and the international golf course of Roissy