Since 2021, the Grand Roissy Tourist Office is a member of ATD (Sustainable Tourism Players). This association, made up of more than 200 members, is one of the most important voices for tourism stakeholders because it brings together all the trades (tour operators, institutions, receptives, etc.).
Thus, for several years, the territory of Greater Roissy is engaged in a sustainable development approach and sustainable tourism. This is materialized through several projects and actions carried out since 2015. In this context, since 2021, our Office has decided to become a member of ATD after having participated in the Universities of Sustainable Tourism in Troyes in 2020.
The association has several missions: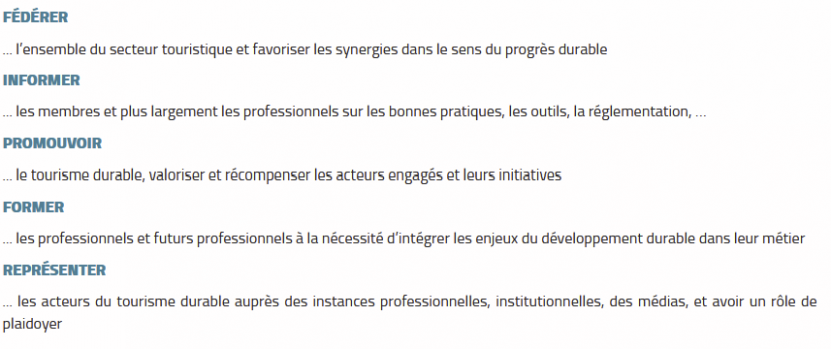 In 2021, the Tourist Office once again took part in the UTDs, this time in Le Havre, as well as in the General Assembly. The goal was to invest a little more in the life of the network and to meet the other members in order to jointly stimulate new projects.