The Sushi Rama restaurant welcomes you every day to taste our 100% homemade Japanese cuisine.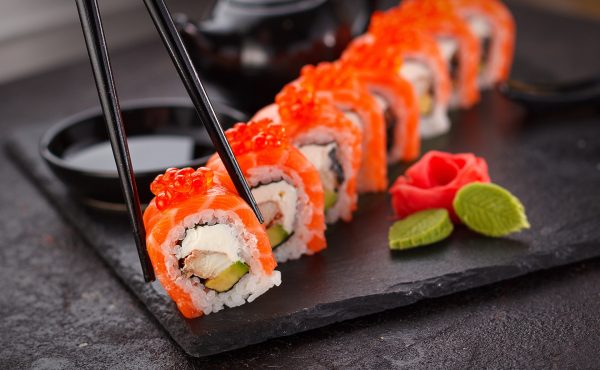 Enjoy delicious and varied culinary specialties: sushi, maki, sashimi, kebabs, persimmon, ravioli and salads.

Our team offers take-away as well as home delivery.
Types
Restaurant
Foreign specialties restaurant
Opening
All year-round
Open Monday, Tuesday, Wednesday, Thursday, Friday and Saturday from 11 a.m. to 15 p.m. and from 18 p.m. to 22 p.m. Sunday from 18 p.m. to 22 p.m.
Open all year

| Days | Schedules |
| --- | --- |
| Monday | Open from 11 a.m. to 15 p.m. and from 18 p.m. to 22 p.m. |
| Tuesday | Open from 11 a.m. to 15 p.m. and from 18 p.m. to 22 p.m. |
| Wednesday | Open from 11 a.m. to 15 p.m. and from 18 p.m. to 22 p.m. |
| Thursday | Open from 11 a.m. to 15 p.m. and from 18 p.m. to 22 p.m. |
| Friday | Open from 11 a.m. to 15 p.m. and from 18 p.m. to 22 p.m. |
| Saturday | Open from 11 a.m. to 15 p.m. and from 18 p.m. to 22 p.m. |
| Sunday | Open from 18h to 22h |