In order to bring the terminals closer together, Paris Aéroport has put the CDGVAL into service. Since 2007, this free automatic metro has linked terminals all day (night break between 1h and 4h in the morning).

Free, accessible to all, three times faster than the bus, this metro line, the shortest in France, is revolutionizing services to the second largest airport in Europe. With a frequency of 1 train every 4 minutes, CDGVAL is undoubtedly one of the most practical means of transport within the airport!
A CDGVAL replacement shuttle service takes over at night every 25 minutes (from terminal 2, level 5 shuttle access).
The line has 5 stations serving the following points:
Terminal 1,
Terminal 2, TGV/RER B station on level 4
Terminal 3, Roissypôle Est – RER B / bus station
PR and PX airport car parks.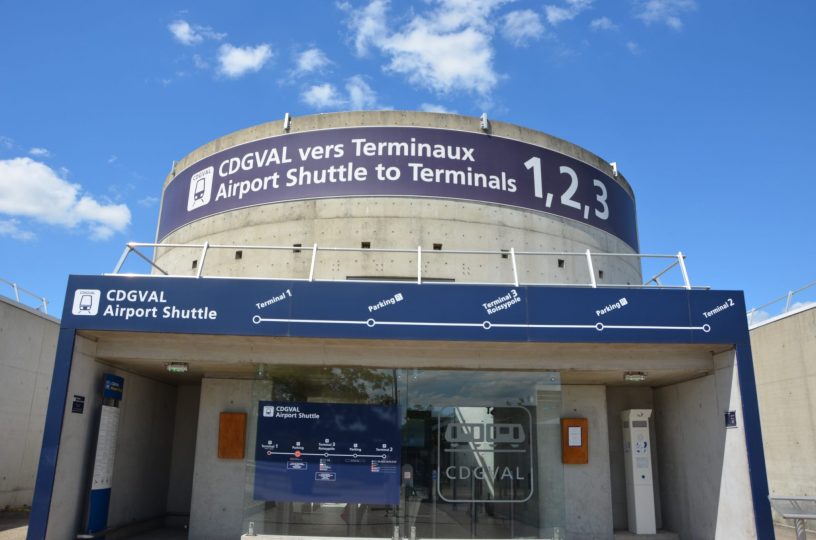 To find out more about travel within the airport, do not hesitate to consult the website Paris Airport.