The Anthill 95 Ecouen
Open all year
Food trade
Français
Both a shop and a local product drive-thru, La Fourmilière 95 in Écouen gives everyone access to healthy and environmentally friendly food.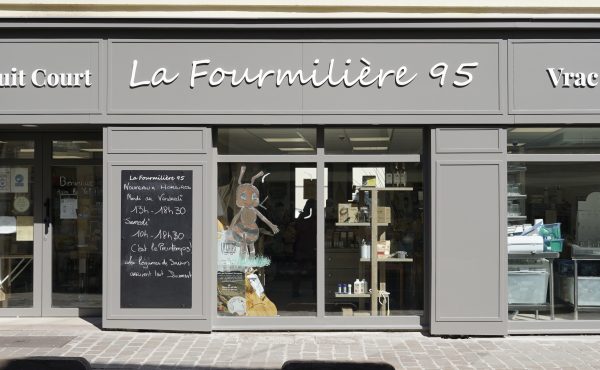 La fourmilière 95 is a social and solidarity economy company that offers fresh local products, mainly from Val-d'Oise, in reasoned and/or organic cultivation, in short circuit, and which promotes bulk sales, zero waste and the manufacture of products by oneself, by employing people with disabilities or remote from employment.

You can do your shopping, either in store or online and benefit from the drive service. To promote zero waste, we provide containers and we add 10 euro cents to your basket per returned container.

This unique concept in Val-d'Oise responds to several challenges: eating healthy, respecting the work of local farmers, offering fair trade products, respecting the environment through a reasoned way of consuming, adopting the habits of eco-responsible citizens and employ people with disabilities and remote from employment.
Types
Shops
Food
Deli
Point of sale of local producers
Services
Services
Bulk sale
Online Shop
Click & Collect
Opening
All year. Everyday
Open Tuesday, Wednesday, Thursday and Friday from 14:30 p.m. to 18:30 p.m. Saturday from 9:30 a.m. to 12:30 p.m. and from 14:30 p.m. to 18:30 p.m.
Closed Monday and Sunday.
Exceptional closings on January 1, Easter Monday, Ascension Thursday, Pentecost Monday, May 1, May 8, July 14, August 15, November 1, November 11 and December 25.
Booking
The anthill - Direct