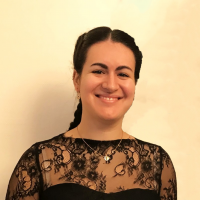 An article by Chloe L, added on May 22, 2023 2 min. reading
The Guide du Routard unveils its edition dedicated to Roissy Country of France.
A special Roissy Pays de France Backpacker's Guide
Its inauguration took place at ARCHEA Museum of the Louvres on Thursday May 25 afternoon, with Pascal Doll (president of the Roissy Pays de France urban community), Alain Aubry (president of ROISSY DEV and first vice-president in charge of economic development), Isabelle Rusin (delegated adviser in charge of tourism) and especially with the presence of Philippe Gloaguen, the co-founder of Guide, who took the opportunity to offer a signing session.
Spanning both Val d'Oise and Seine-et-Marne, our beautiful territory of Roissy Pays de France is featured in this brand new edition of the Guide. Throughout the pages, you will find villages of character, a regional park and majestic sites classified among the most beautiful heritage sites in France. There is a lot to do in Roissy Pays de France; guided tour of theairport, stroll along the Ourq canal, Golf at Roissy in the heart of the Vallée Verte, "urbex" session in Goussainville… This guide will allow you to discover or rediscover the territory!
Among all the unsuspected treasures that Roissy Pays de France has in store for you, the Guide du Routard invites you to discover its favourites: go and taste an excellent beer brewed locally at the Brasserie d'Orville, retrace the history of the territory at the ARCHÉA Museum, admire the incredible organ of the Church of Gonesse, harvest your own vegetables from the picking of Compans, go to Mauregard to do plane spotting, stroll among the collectibles of the Ecouen National Museum of the Renaissance, and finally pedal at full speed on the Euro-cycle path Scandiberic.
This guide contains many favorites and is already available for consultation in the network of intermunicipal media libraries, and to be picked up at the ARCHÉA Museum as well as at the three Tourist Offices of Roissy-en-France, ÉCOUEN et Luzarches.
You can also consult the Guide du Routard Roissy Pays de France here!