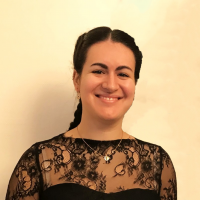 An article by Chloe L, added on 14 November 2023 3 min. reading
The All Saints' Day holidays are behind us, and while we wait for the Christmas holidays which are looming on the horizon, the Grand Roissy hotels have put together an entertainment program!
Come listen to good music atIbis Paris CDG Airport : November 09 and 16 are Concert Ibis Music at the Le Millésime bar, on November 23, celebrate Thanksgiving to music at the bar with an offer on cocktails (-50% for customers with All Accor cards), and enjoy a final concert at the Le Millésime bar on November 30.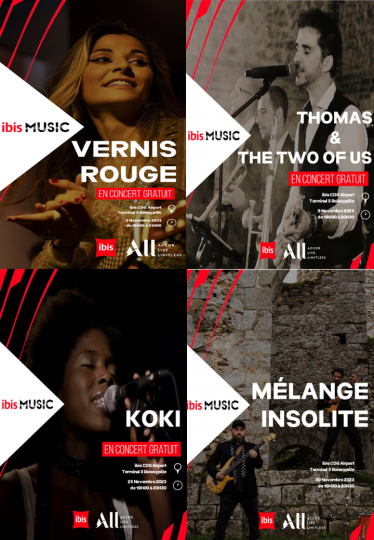 We continue with the Golden Tulip which awaits you on November 16 for its Beaujolais Nouveau evening and its buffet with a French regional theme. From November 21 to 24 it's the sea ​​week with buffet overflowing with seafood and fish every lunchtime. And finally, Monday November 27, let yourself be tempted by a "French living well" evening with a buffet with a French terroir theme. To participate in one of these evenings, remember to book at 01 34 29 81 28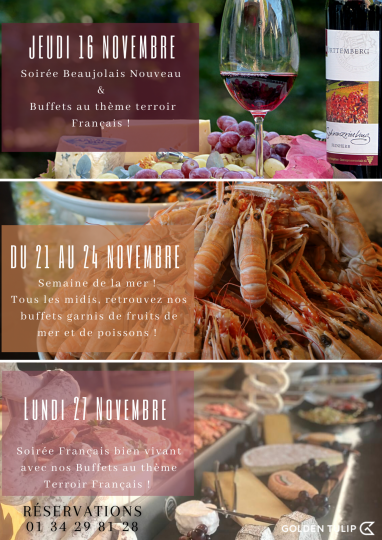 Many delights await you atAtrium by Penta ! Every Wednesday, find the Pastry Buffet at the price of 39€. Every Tuesday and Thursday until December 28, relax during thehappy hours at the Cosmos bar which takes place from 17 p.m. to 19 p.m. Finally, in honor of Beaujolais Nouveau, treat yourself to regional buffet Thursday, November 16 at noon. This buffet includes starters, main courses, desserts for the price of €42, glass of Beaujolais included.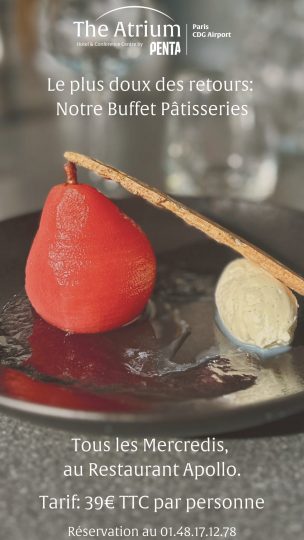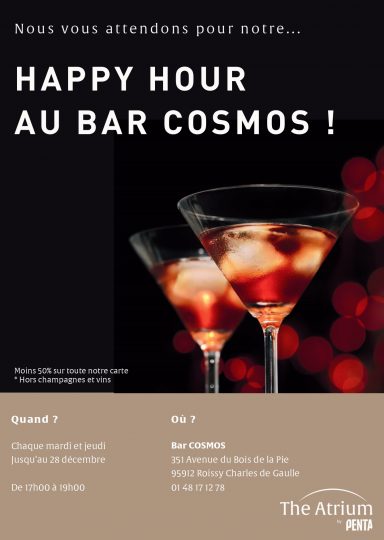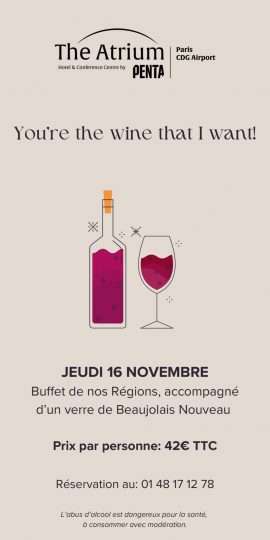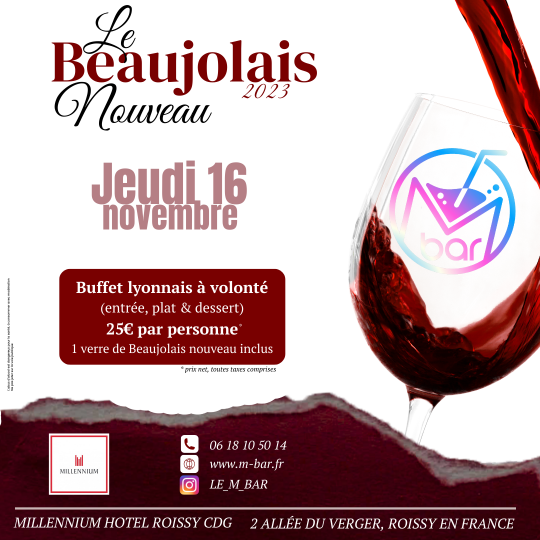 THEAiden by Best Western also invites you to celebrate the Beaujolais Nouveau in its restaurant L'Esprit Libre with tasting of Beaujolais accompanied by cold meats and cheese, on November 16 from 17 p.m.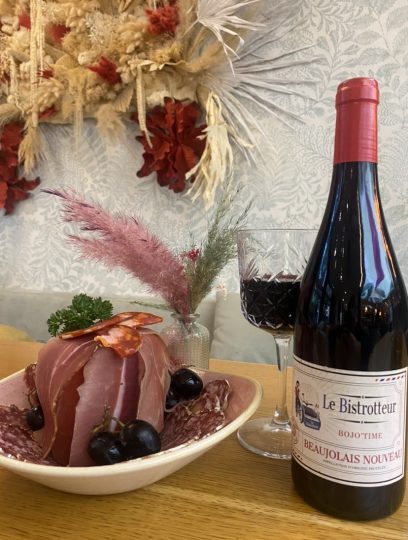 Le Moxy Paris Charles de Gaulle Airport awaits you on November 16 to celebrate the Beaujolais Nouveau with a free tasting of a glass of Beaujolais 2023! And November 30 is Scottish National Day at Moxy with -20% on all Scottish and Irish Whiskeys on their menu. In addition to all that, a DJ will be present every Thursday from 18:00 p.m. to 22:00 p.m.
THEEko presents to you his new card made from fresh, seasonal produce!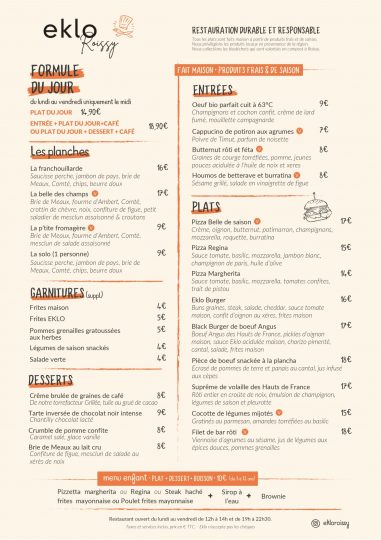 Finally, theHoliday Inn Paris CDG Airport is proud to announce that its chef Clément Jaquier received the "LESS SAVES THE PLANET EXCELLENCE AWARD" certification thus becoming the "Greenest Chef in the commune of Roissy-en-France". Through his dishes, Clément wishes to transmit the values ​​of respect for the environment and animals. The main message is that we can eat well without consuming a lot of meat. It is not quantity but quality that stands out in his dishes.